(English text below)
Galapagos war für unsere gemeinsame Reise der perfekte Abschluss. Am 10. Oktober haben wir uns in Buenos Aires getroffen und unser für fünf bis sechs Monate geplantes Vater-Sohn-Abenteuer in Angriff genommen. Wir waren beide voller Vorfreude auf das was uns erwarten würde. Wir waren uns auch sicher, dass wir ein perfektes Team sein werden. Dennoch lag eine gewisse Neugierde und Spannung in der Luft, waren wir in den vergangenen 23 gemeinsamen Jahren noch nie eine so lange Zeit zusammen. 24 Stunden am Tag, sieben Tage die Woche. Kann das wirklich gut gehen? Verstehen wir uns unter extremen Bedingungen, die uns evtl. erwarten würden auf diesem für uns beide fremden Kontinent? Ein Experiment das perfekter hätte nicht gelingen können, wie wir am Ende unserer Reise nach genau fünf Monaten feststellen konnten. Für mich die beste Zeit meines Lebens und mit einer fünftägigen Schiffsreise zwischen einigen Inseln von Galapagos das krönende Finale.
Die Galapagosinseln sind ein ca. 130 Inseln umfassendes Archipel vulkanischen Ursprings im Pazifik. Sie liegen auf Höhe des Äquators rund 1.000 km westlich der Küste Ecuadors und bilden eine Provinz dieses südamerikanischen Staates. Durch die isolierte Lage konnte hier eine Vielzahl von Pflanzen- und Tierarten überleben, die sonst nirgendwo auf der Welt vorkommen. Im Jahr 1835 besuchte Charles Darwin die Inseln und stützte sich später bei seiner Evolutionstheorie auf seine hier gemachten Beobachtungen.
Für Naturliebhaber sind die Inseln ein wahres Paradies auf Erden. Neben der exotischen Pflanzen- und Tierwelt faszinierten uns vor allem die vulkanischen Landschaftsformen und die extremen farblichen Kontraste. Dies alles in Worte zu fassen ist nur schwer möglich, darum lasse ich diesmal, noch mehr als sonst, Bilder über unsere Eindrücke "sprechen".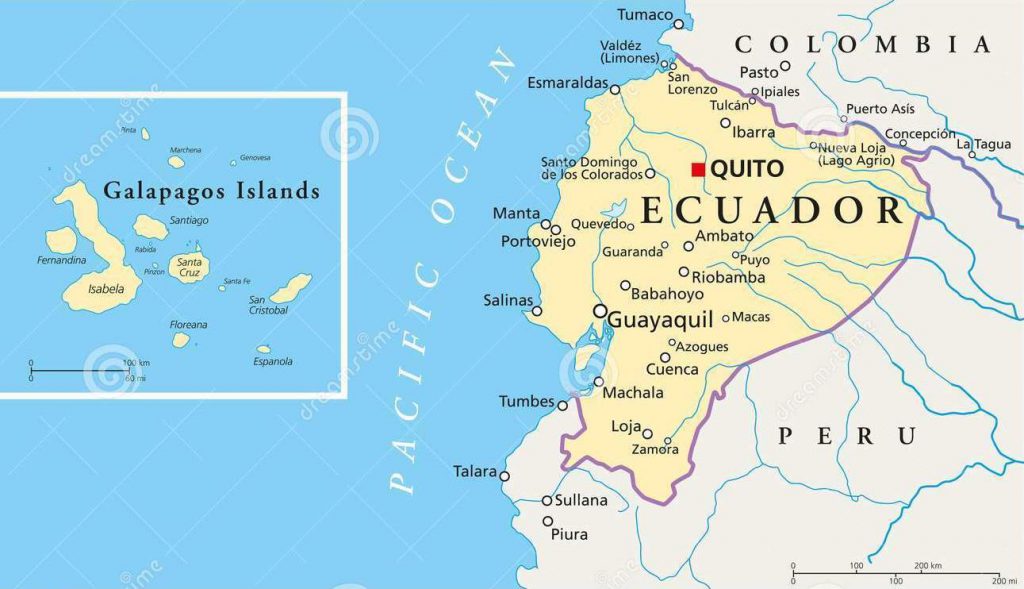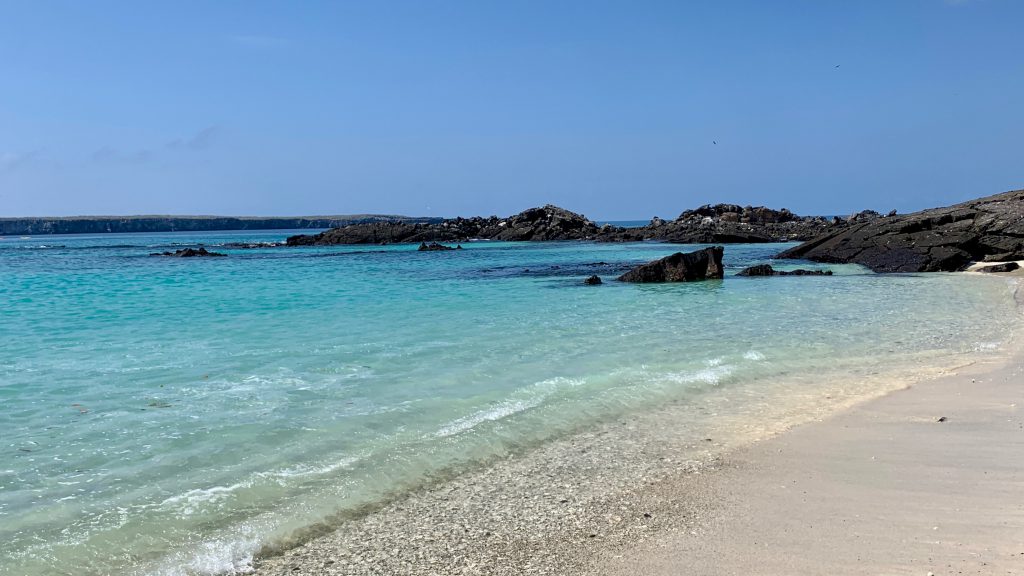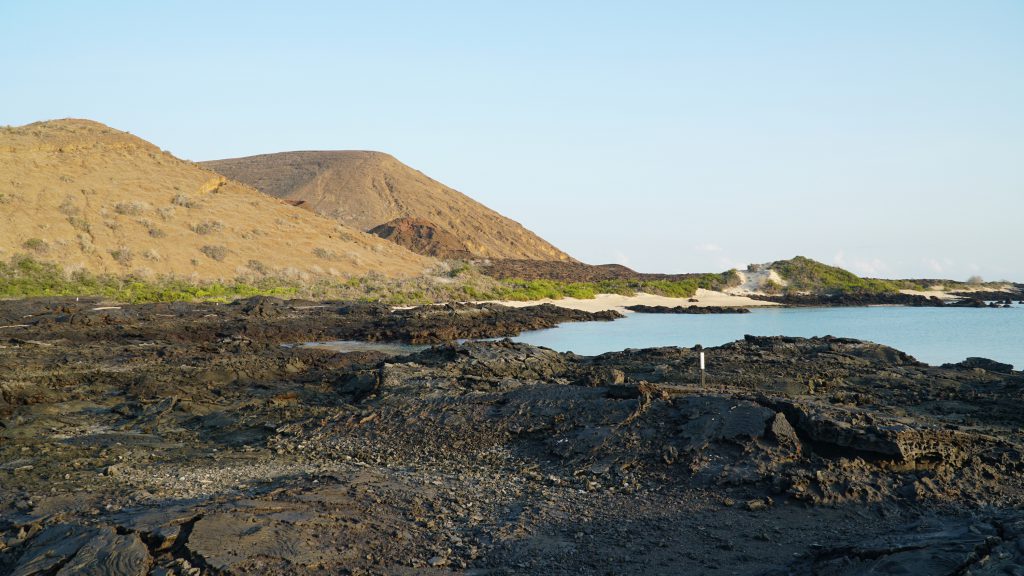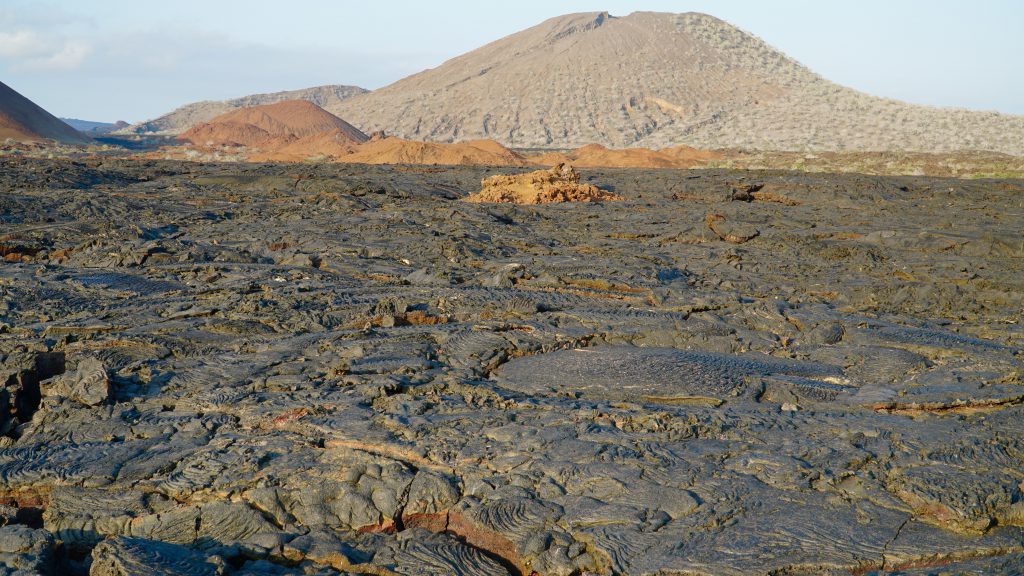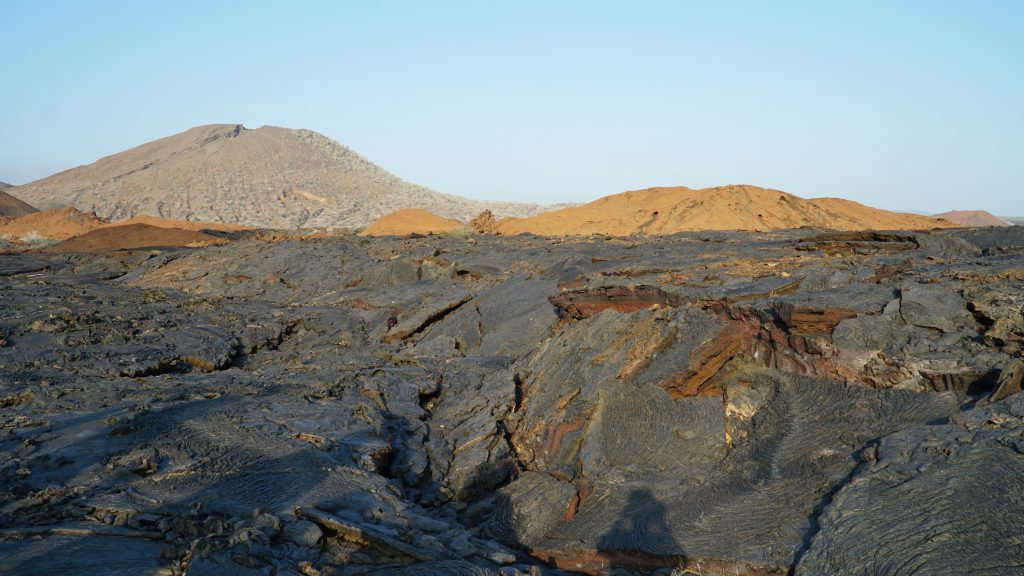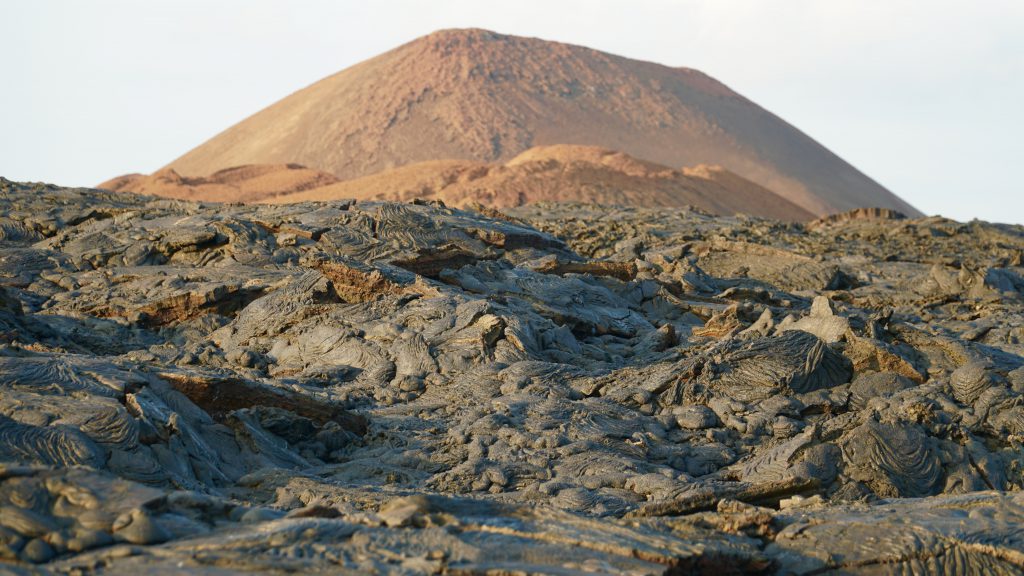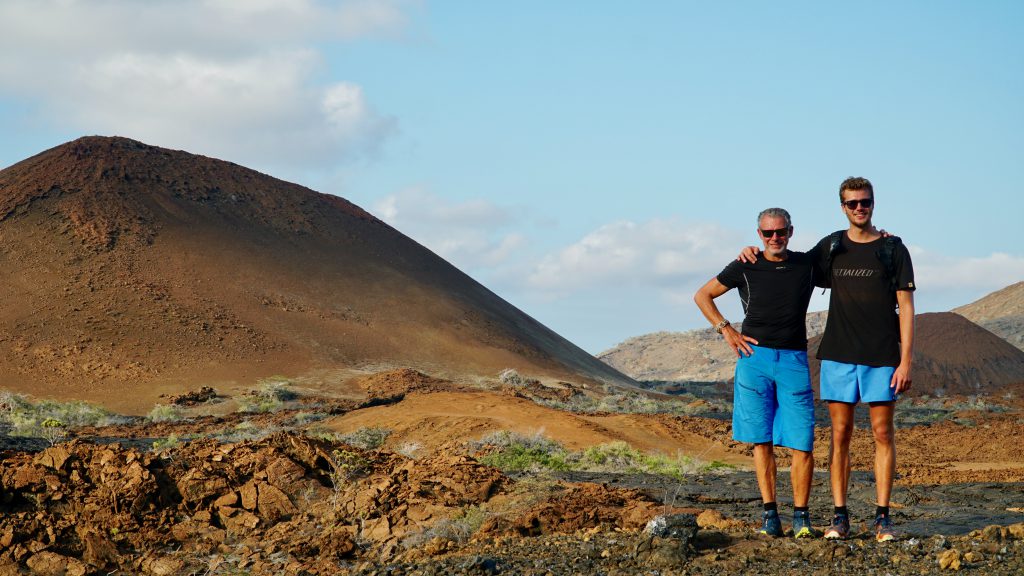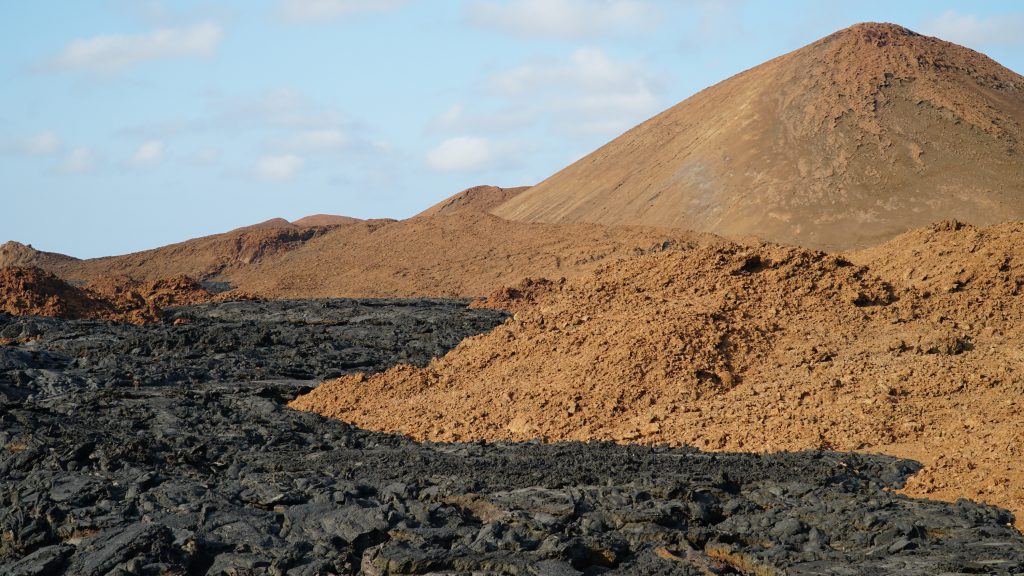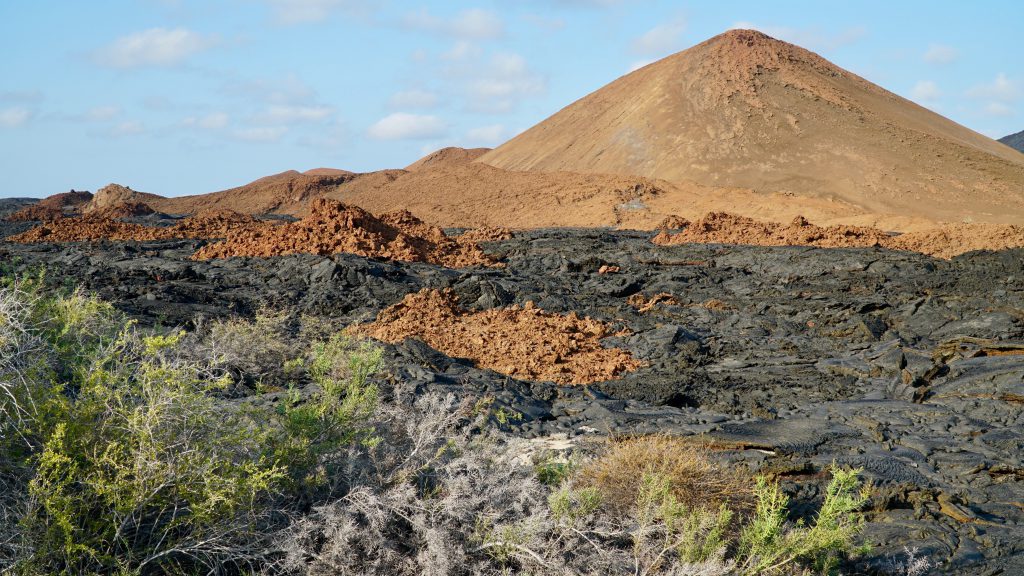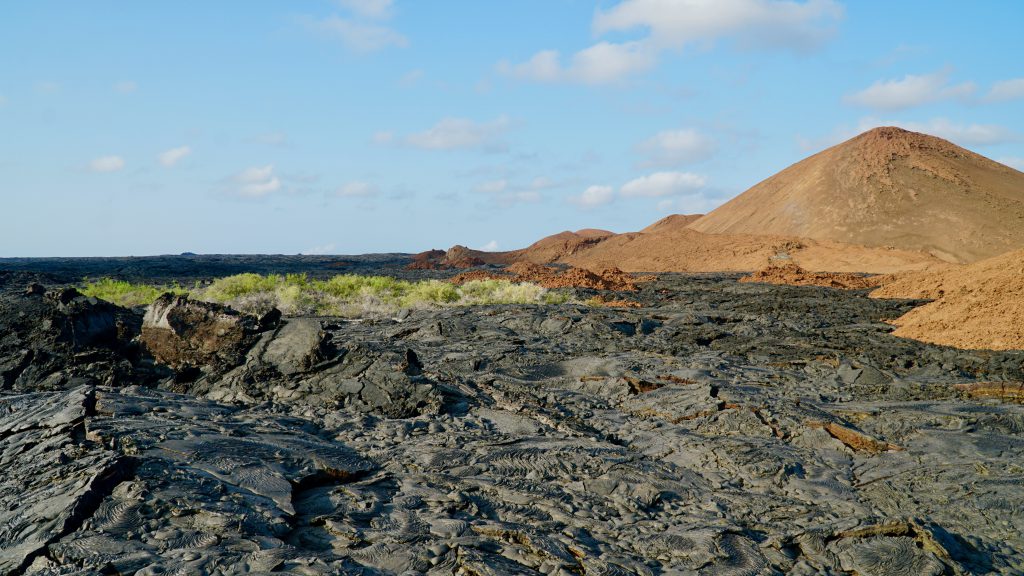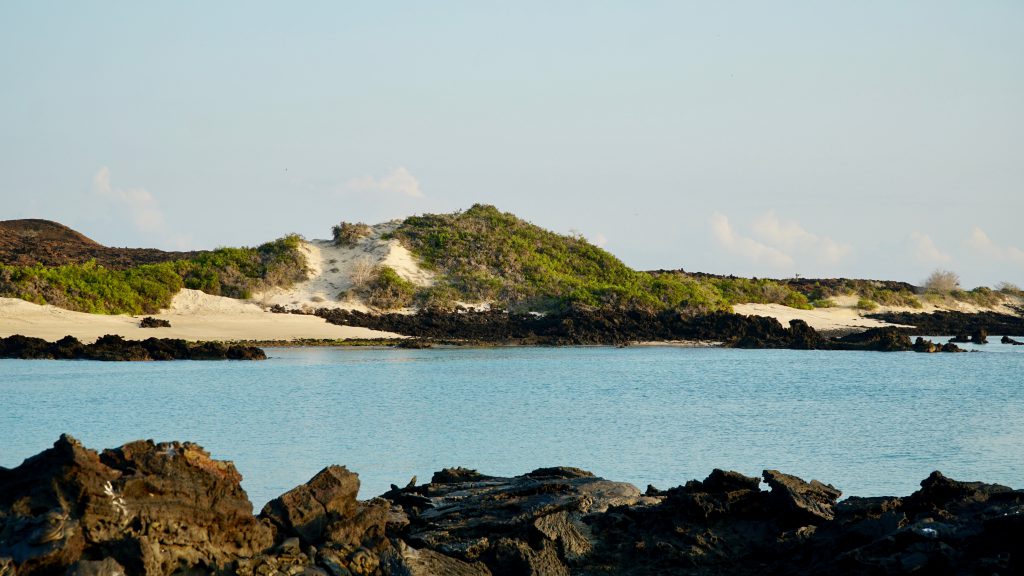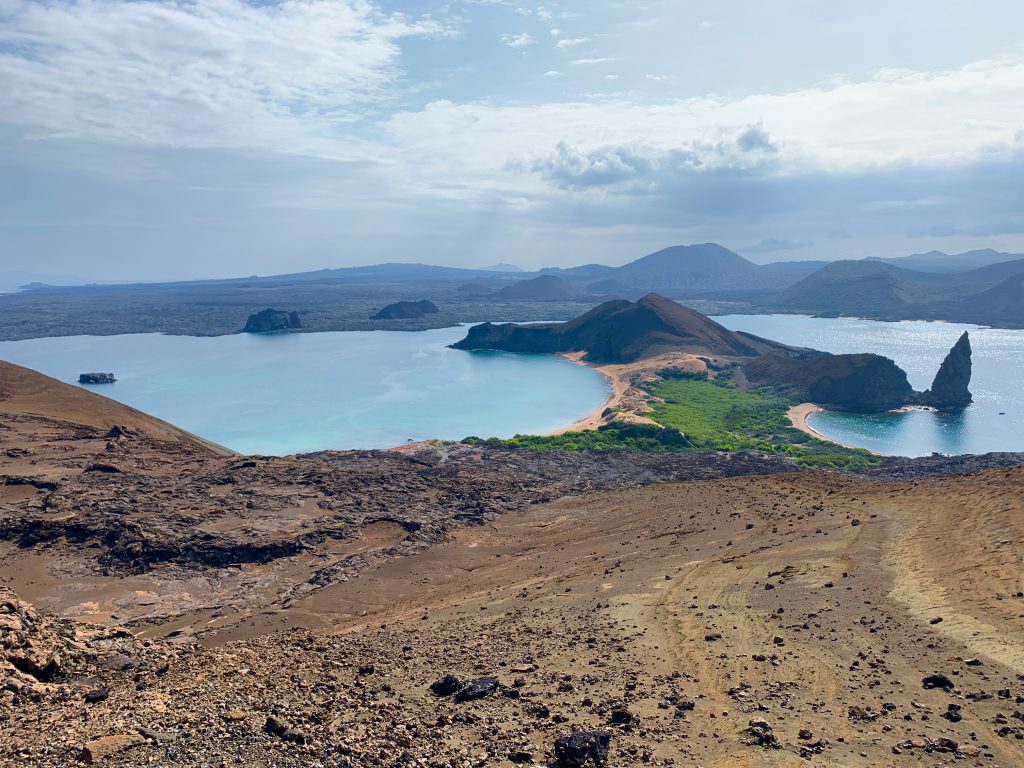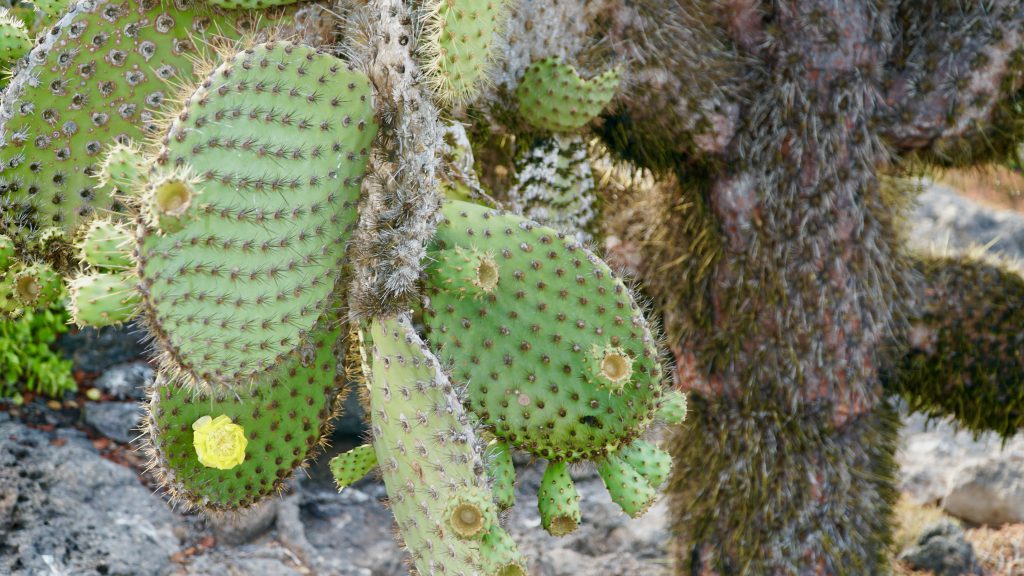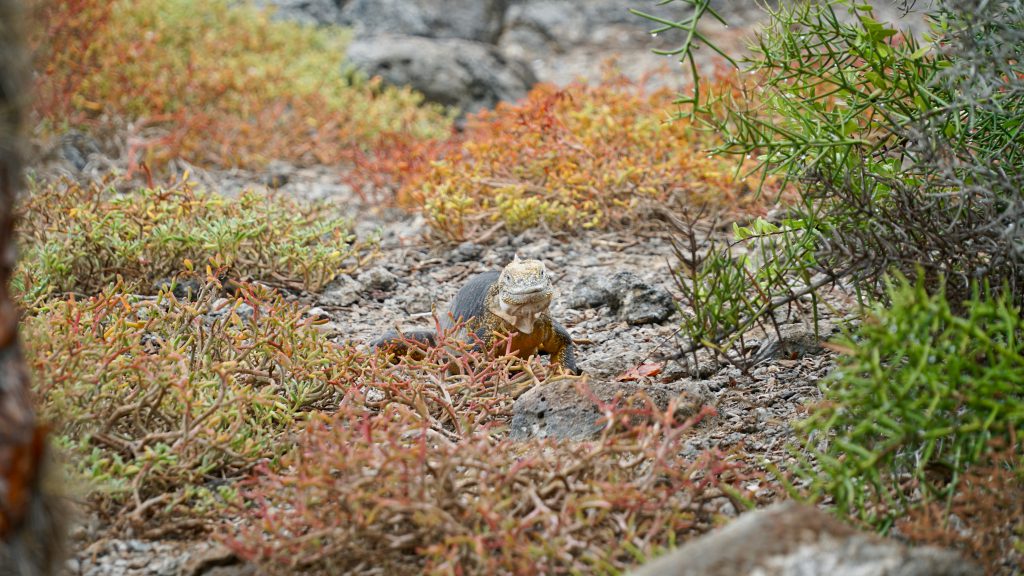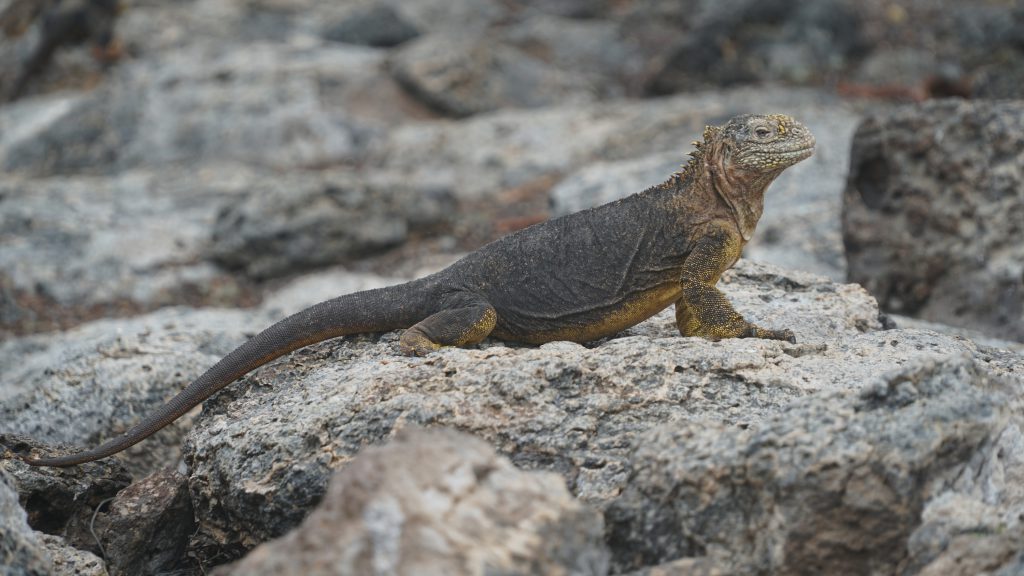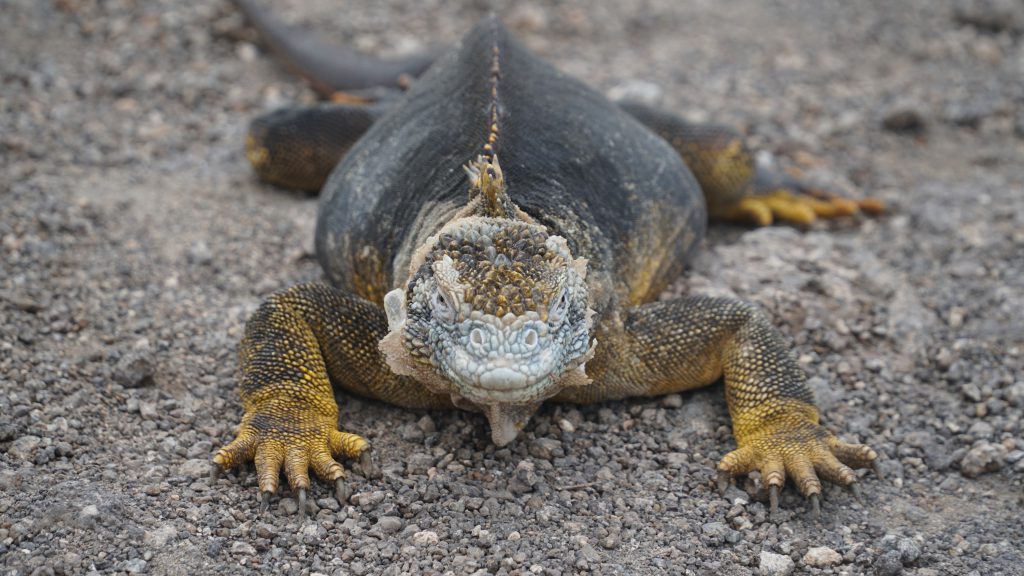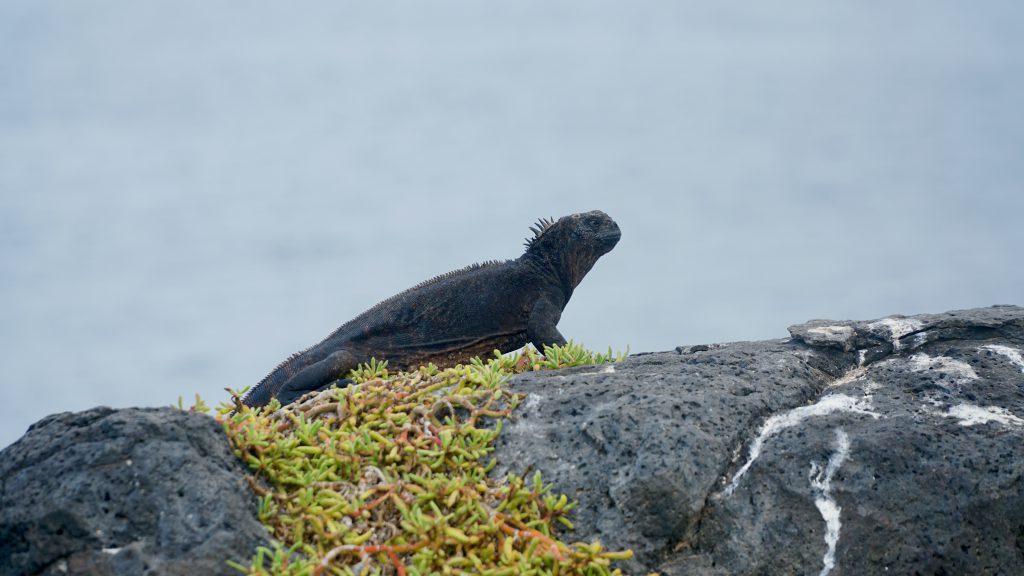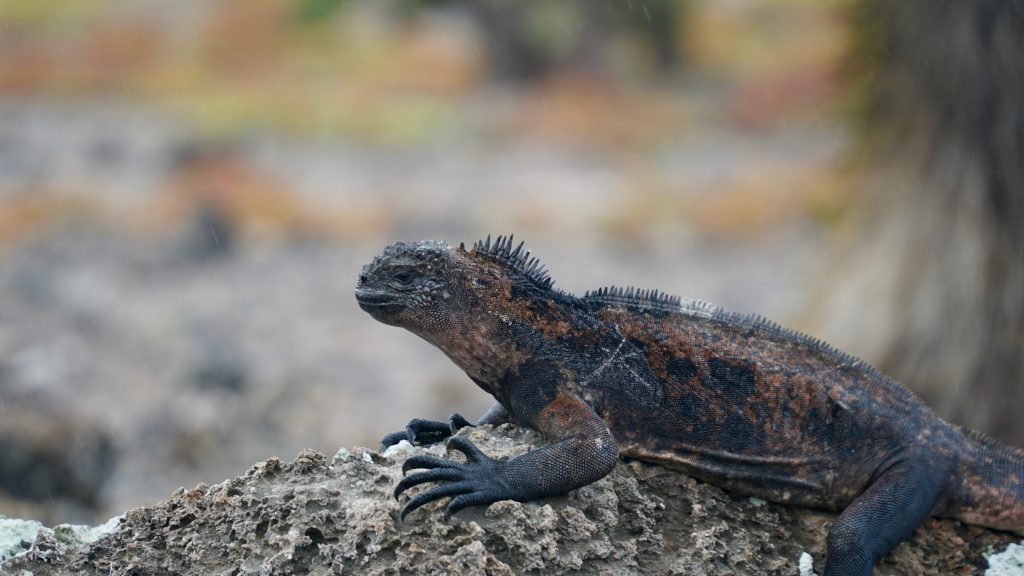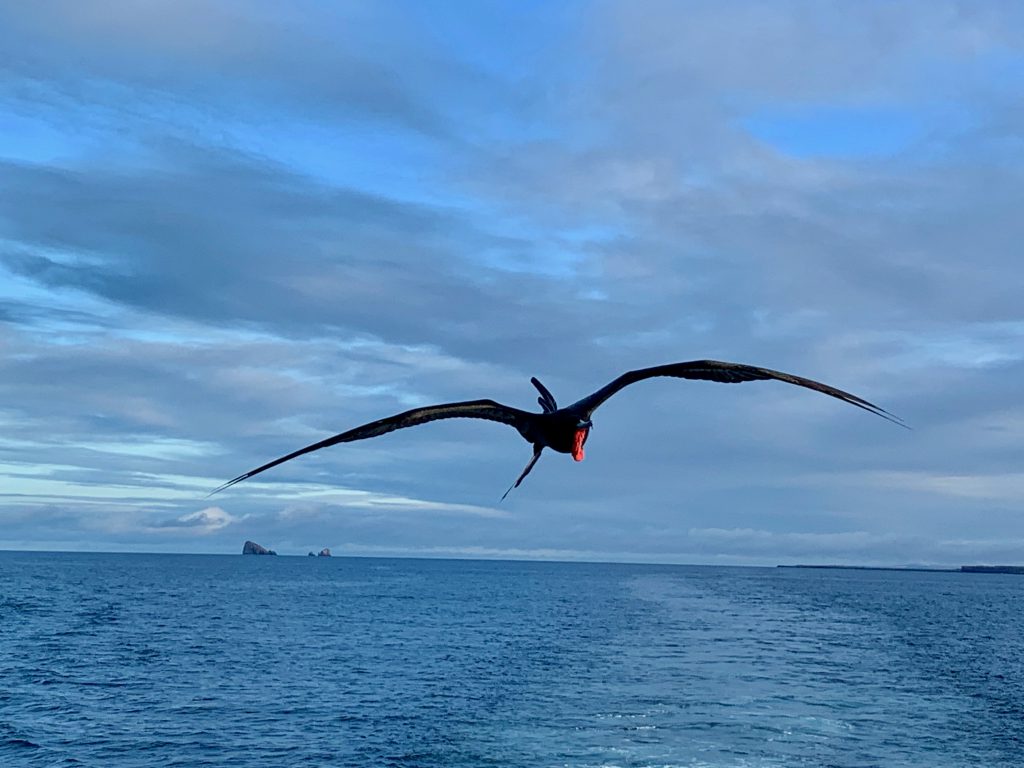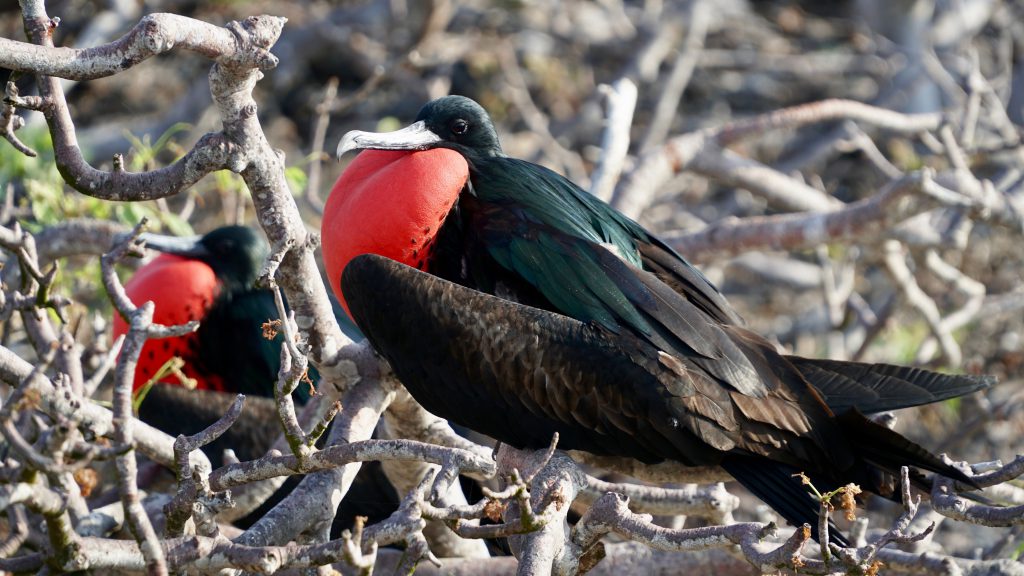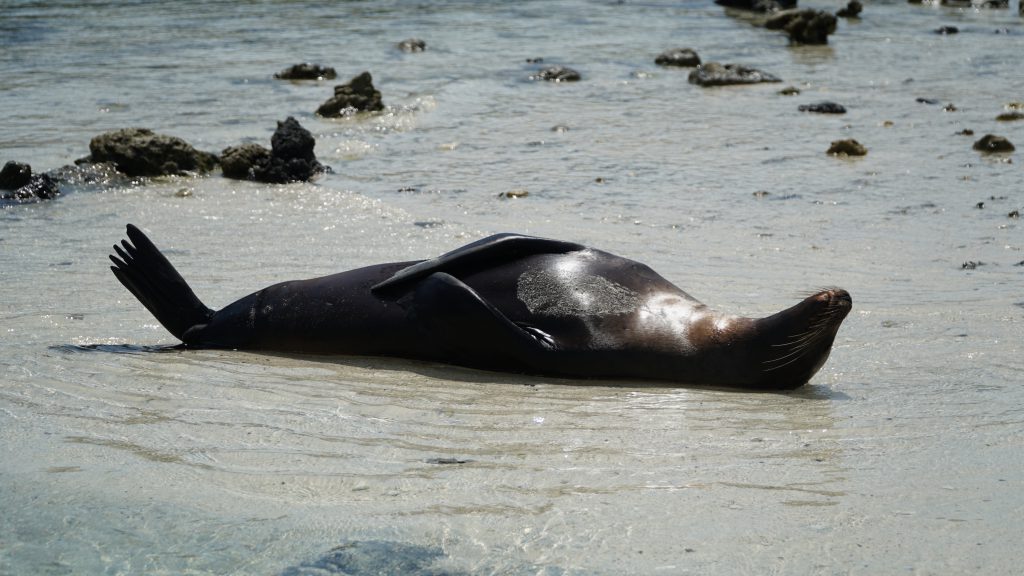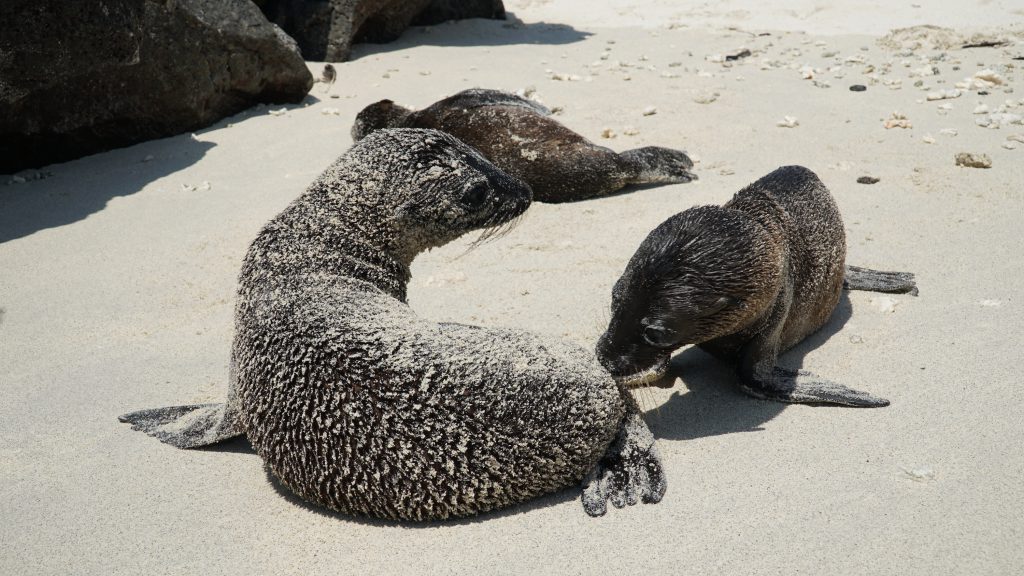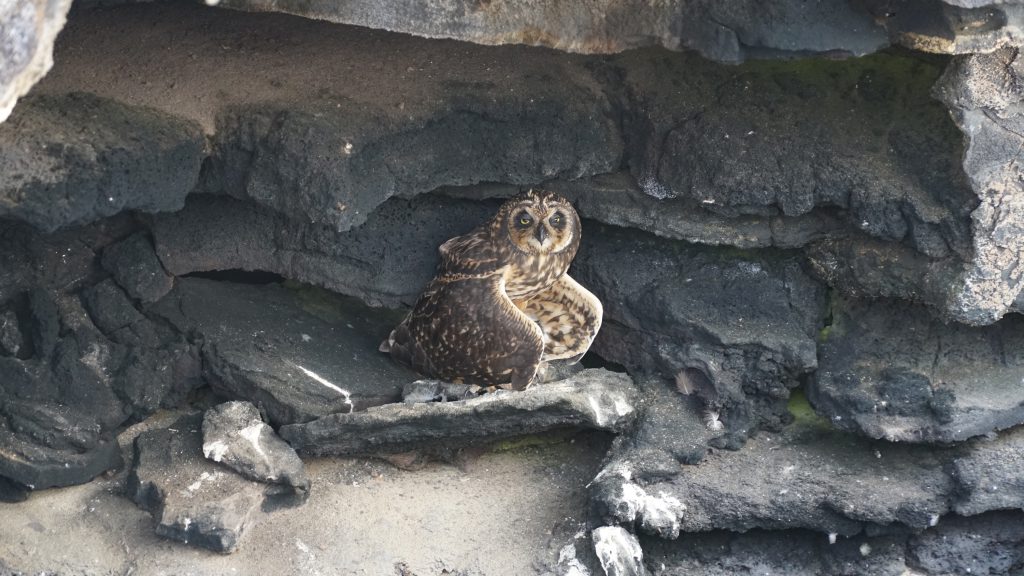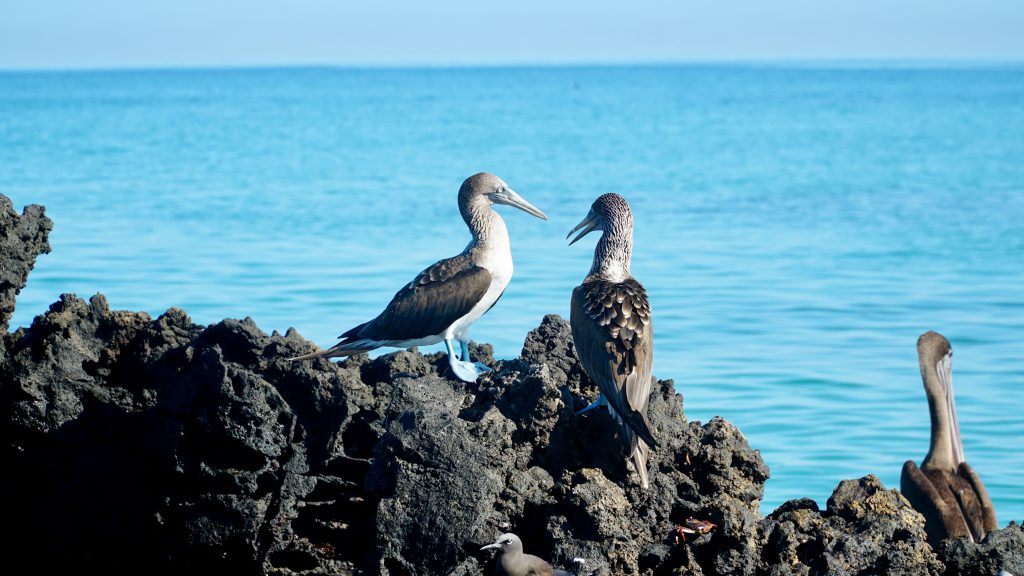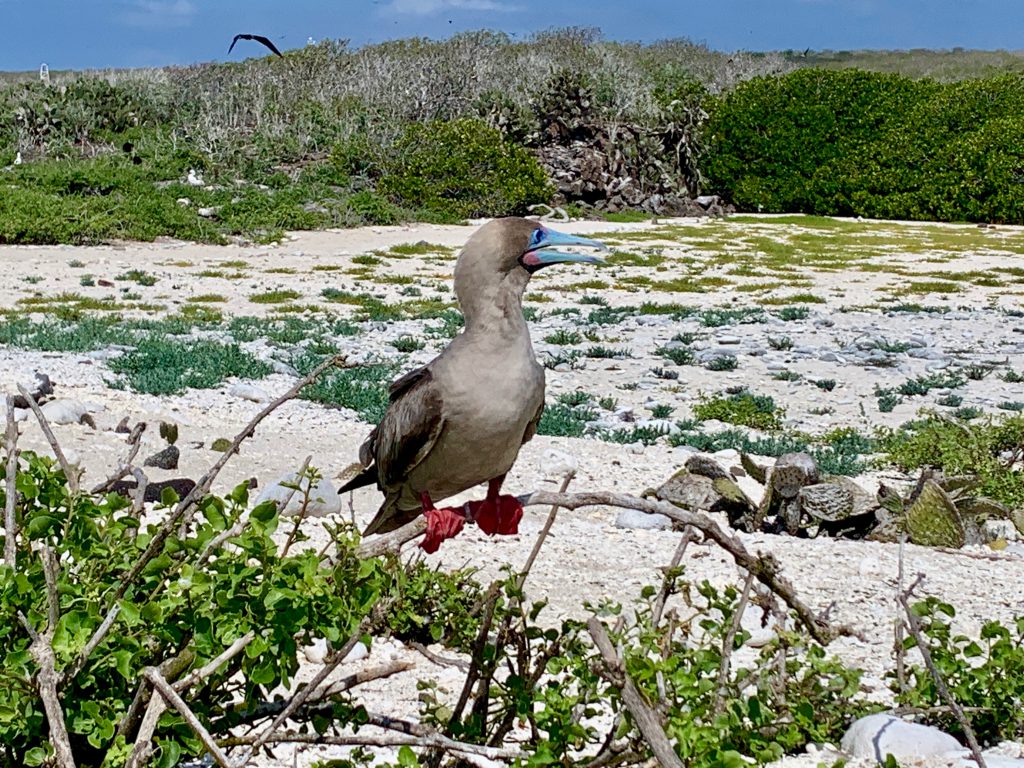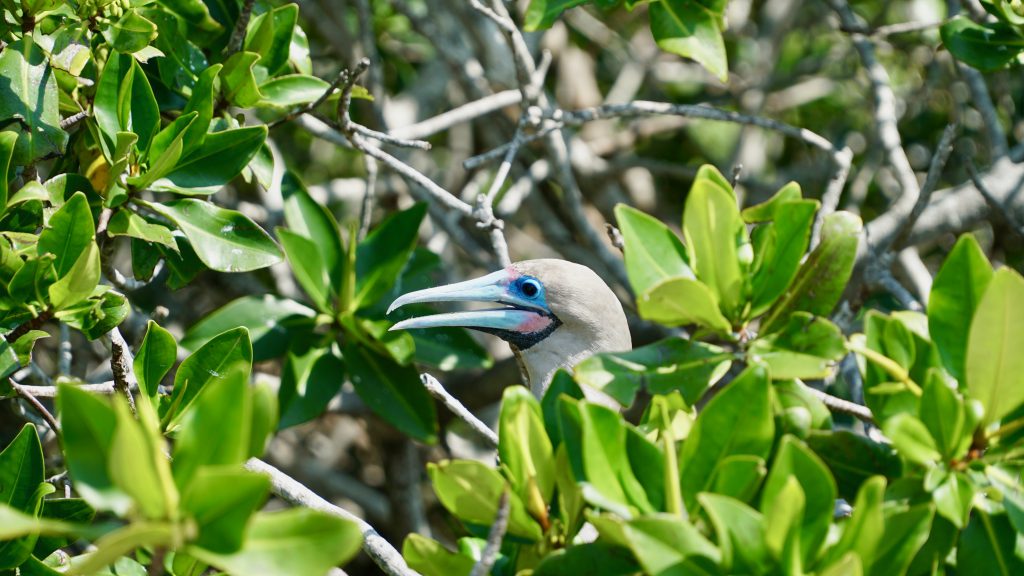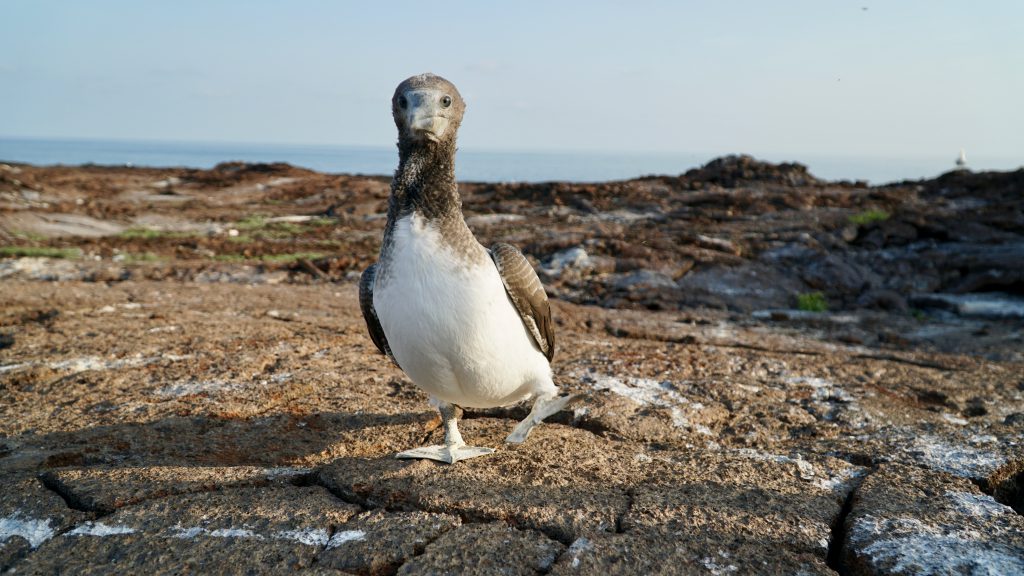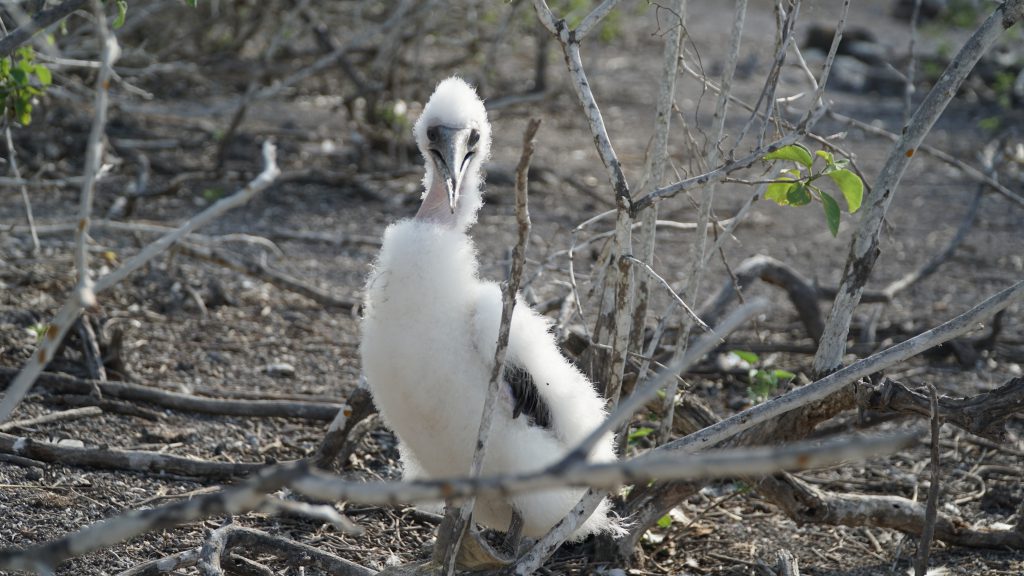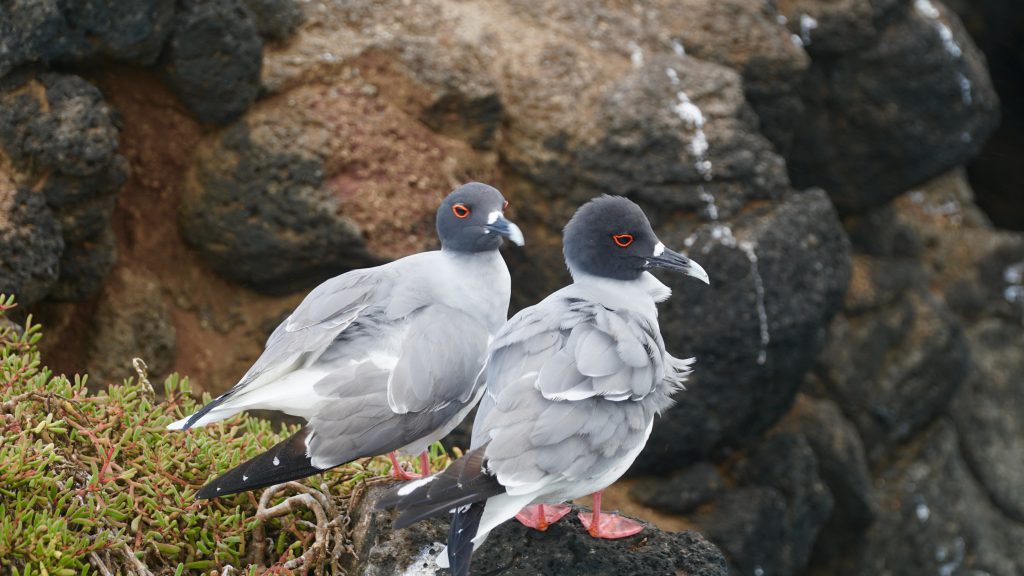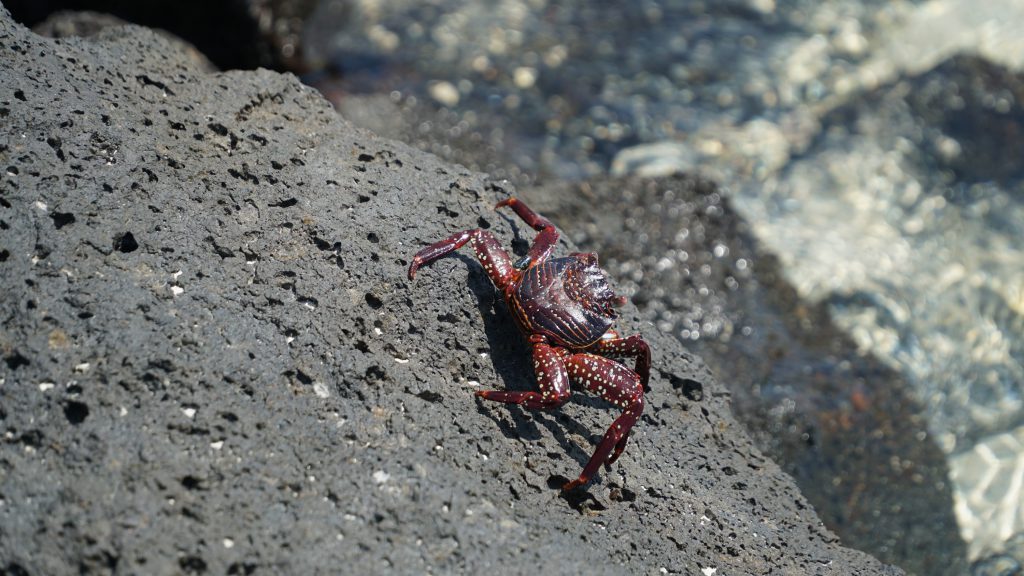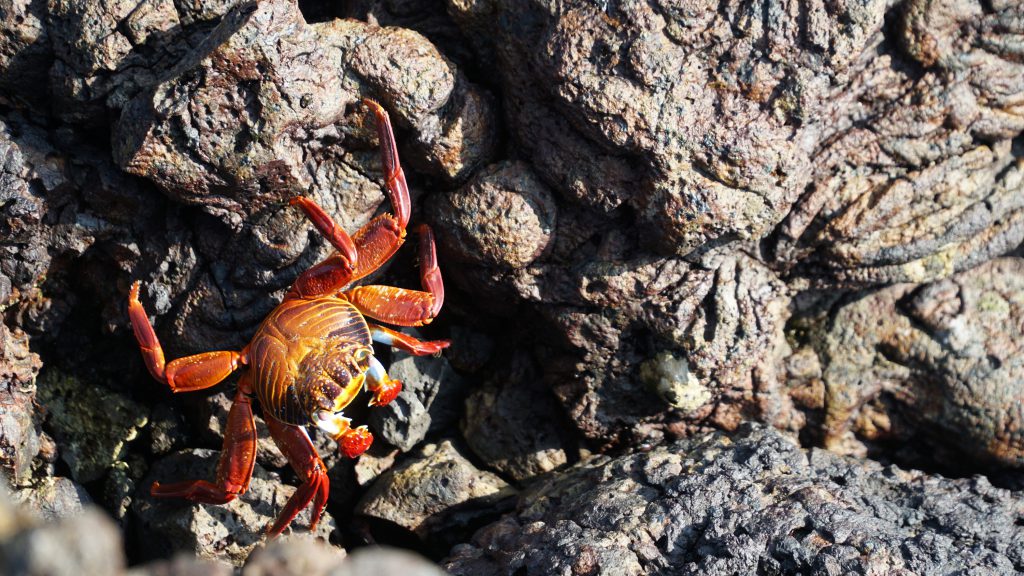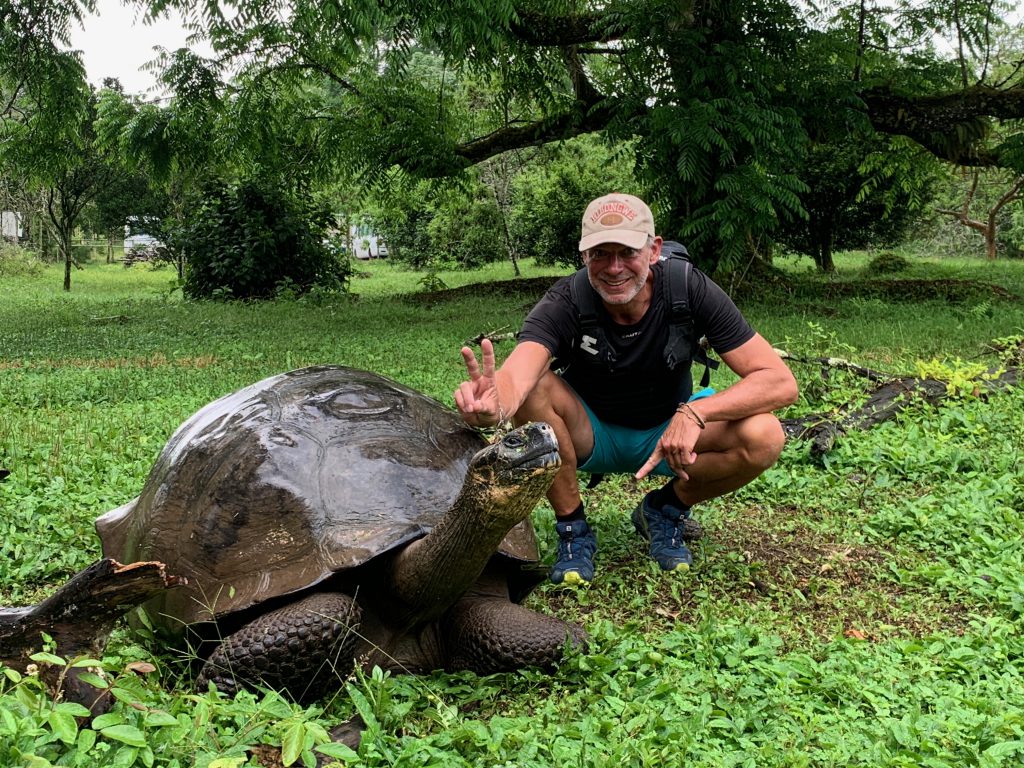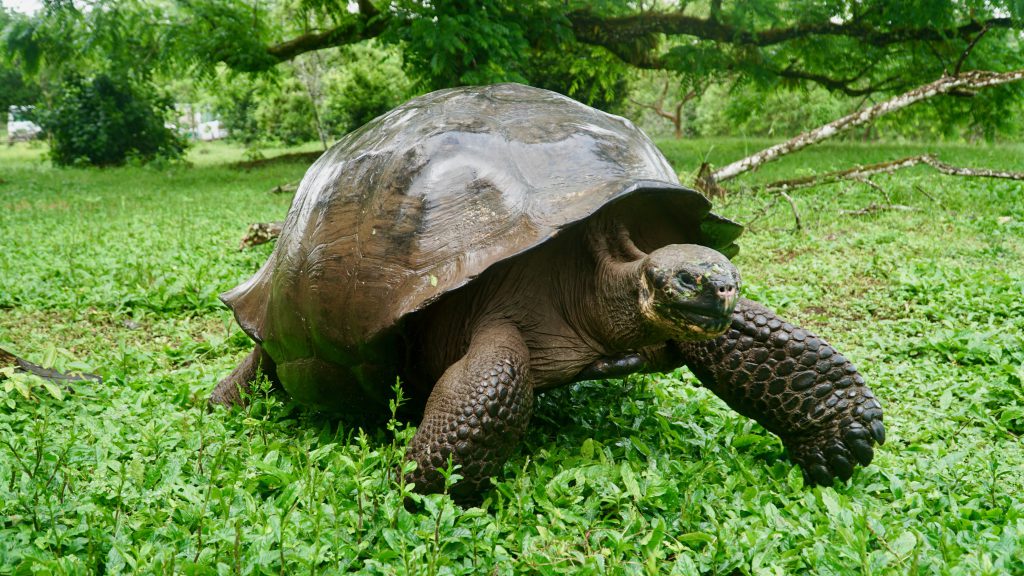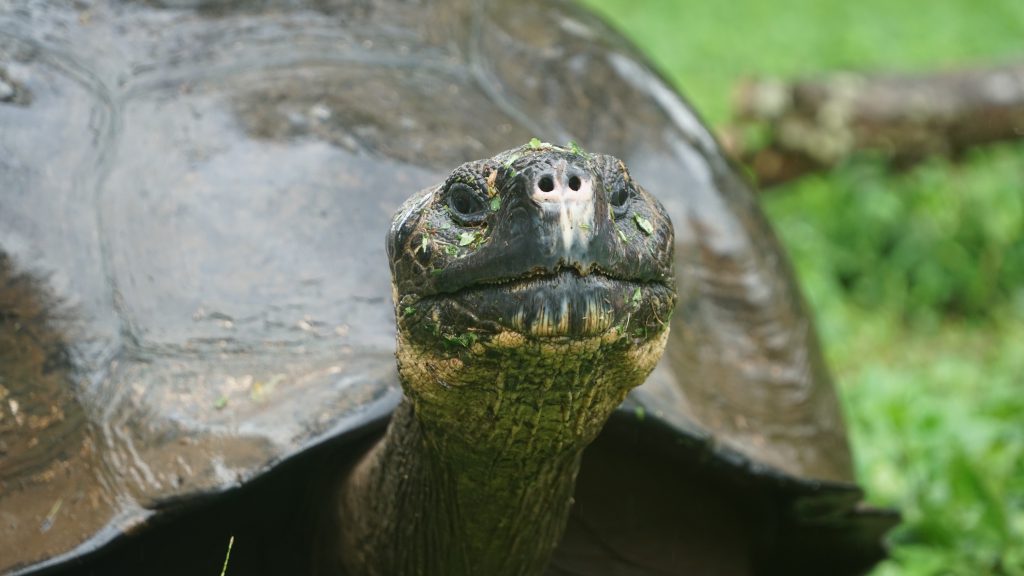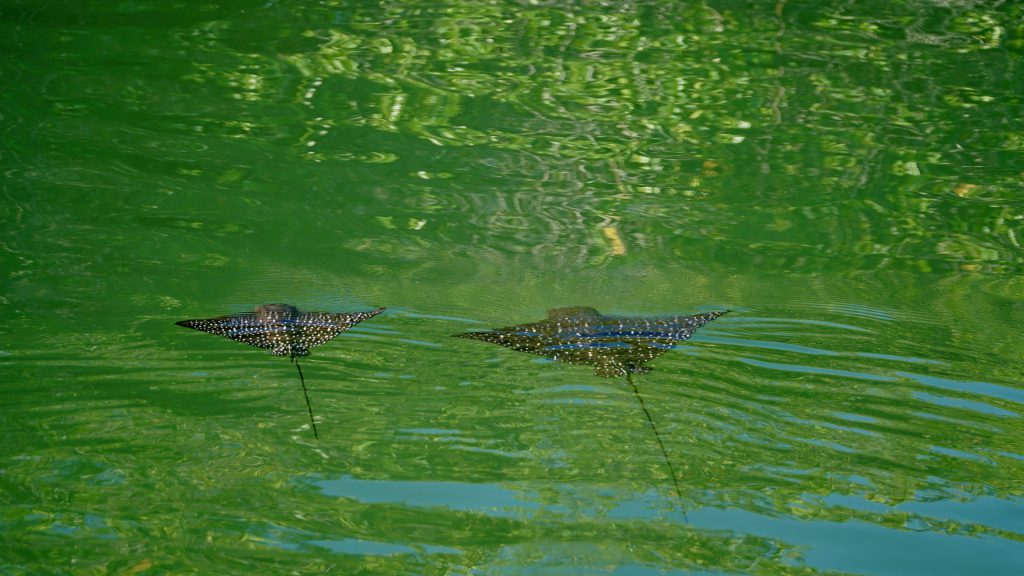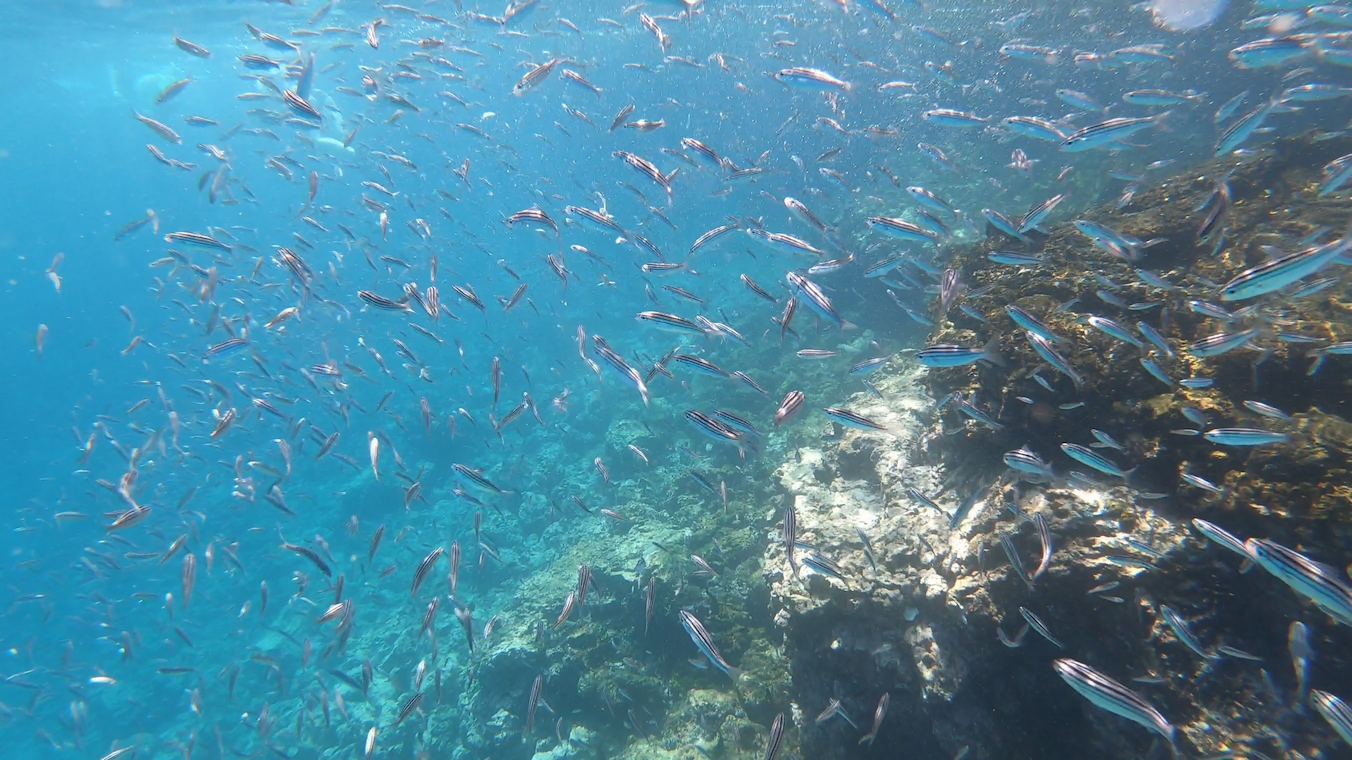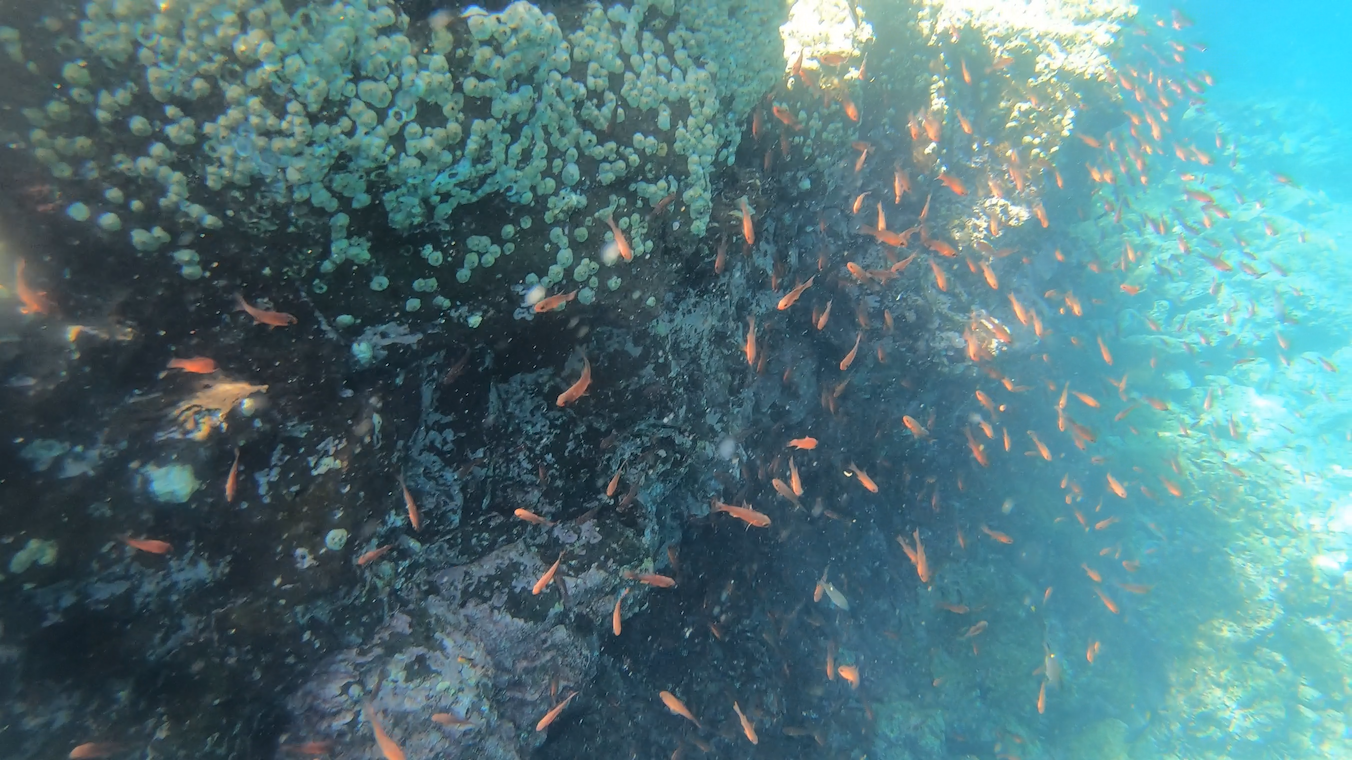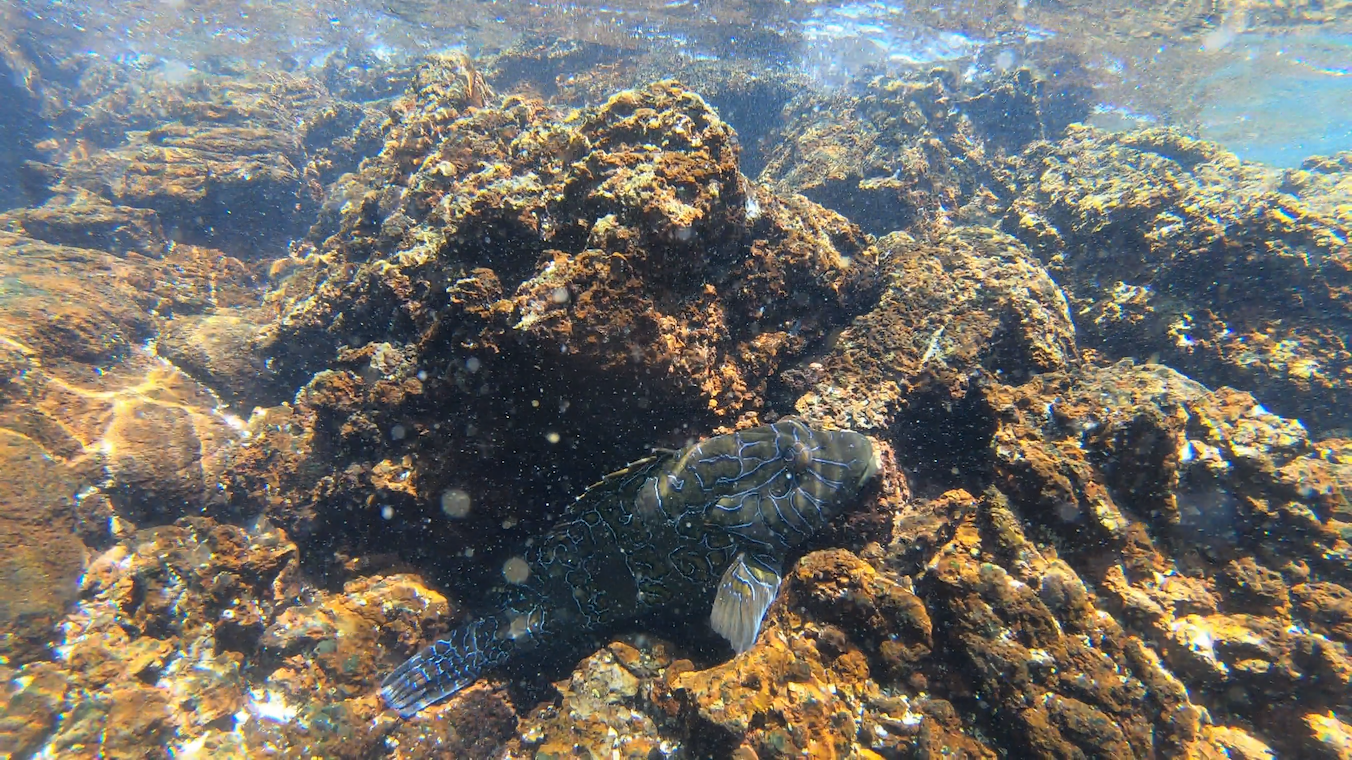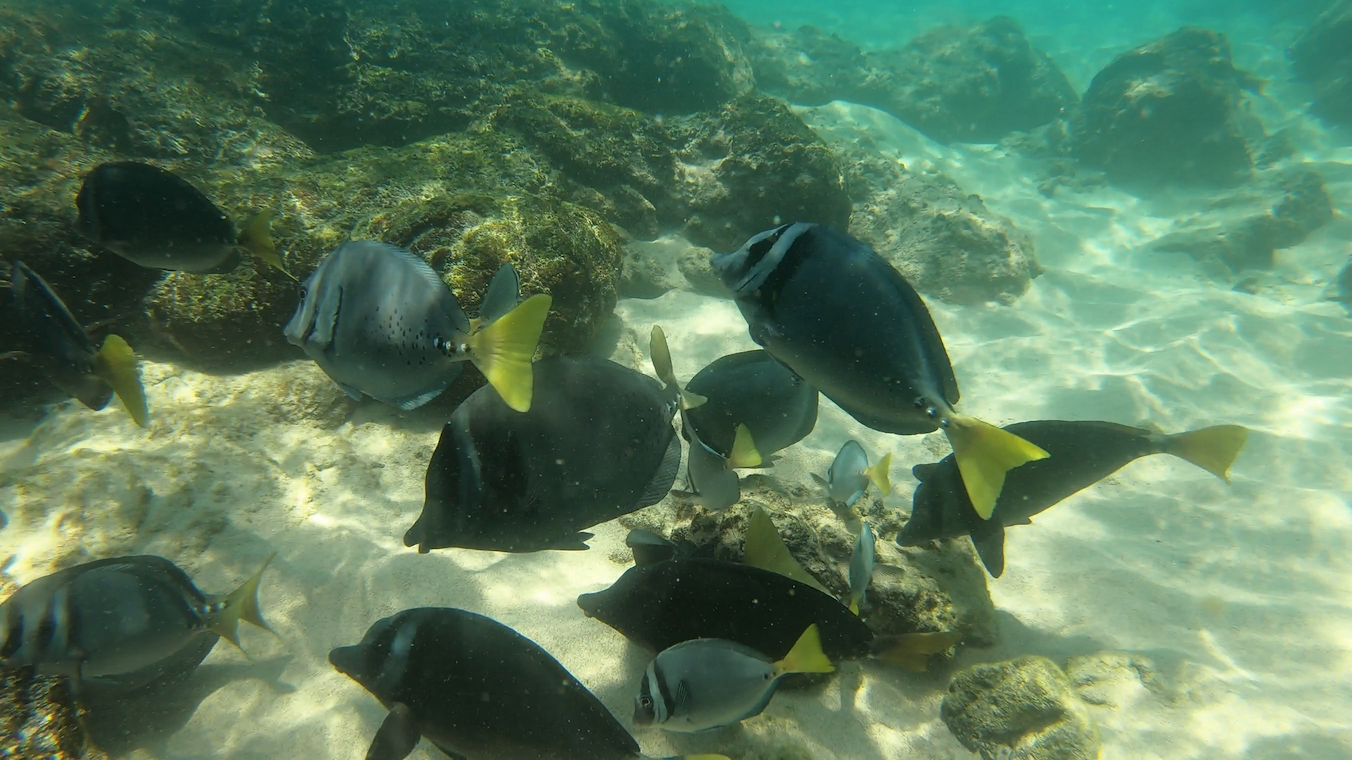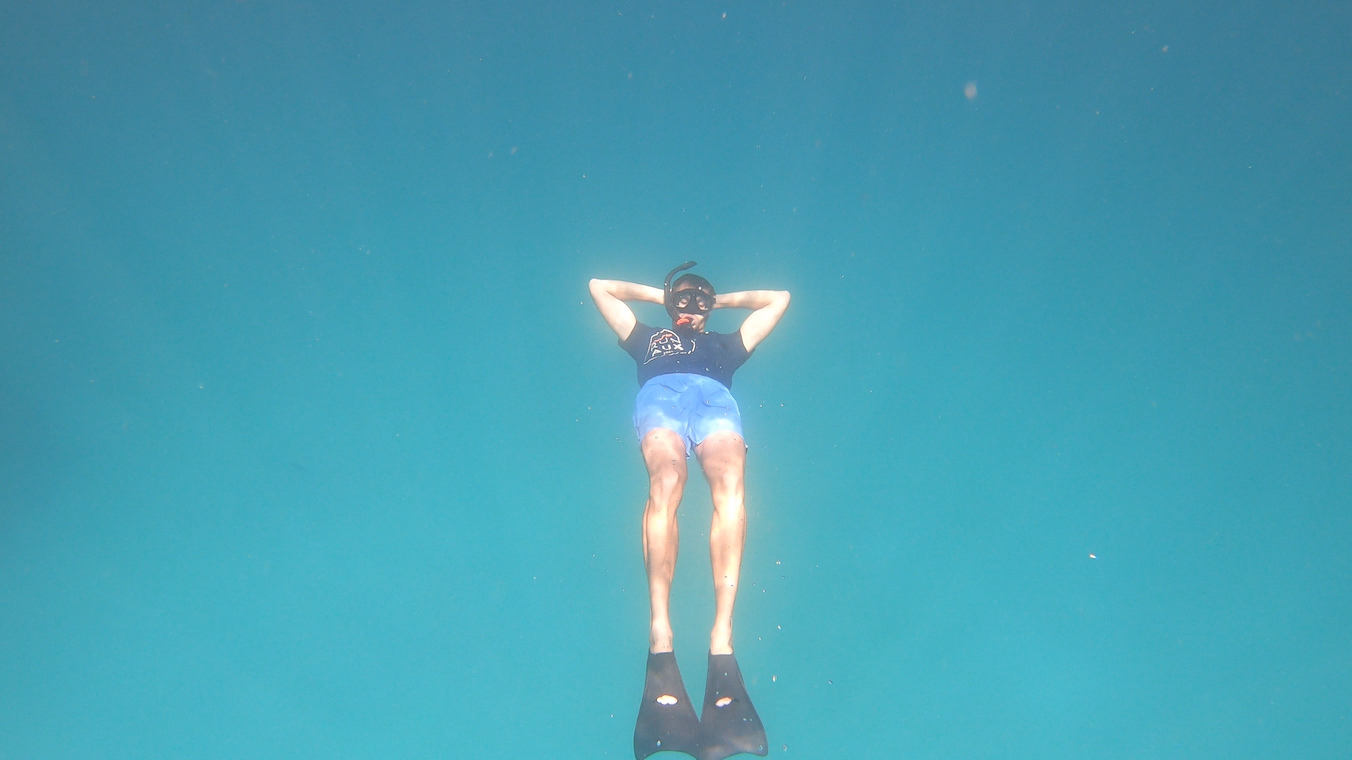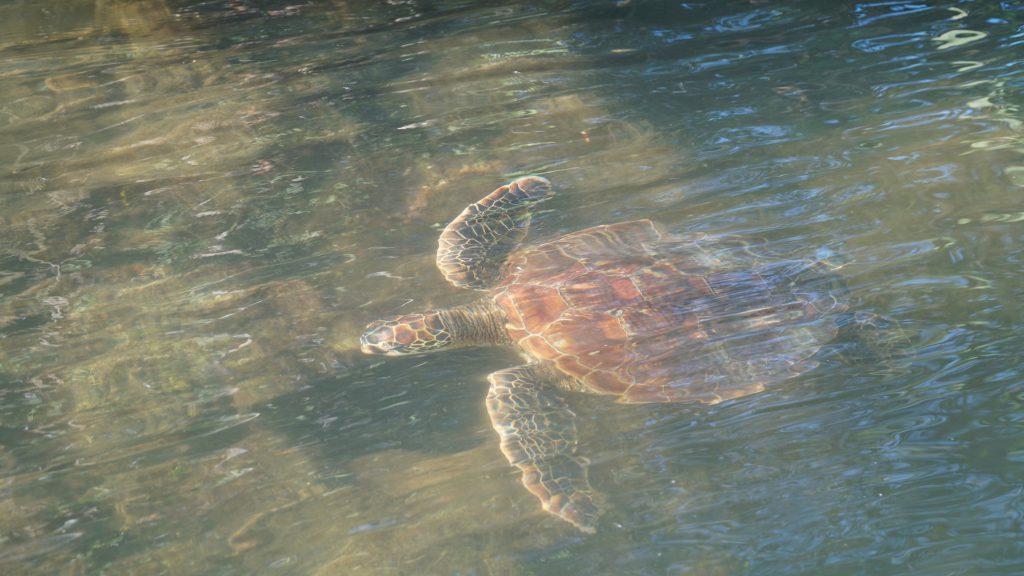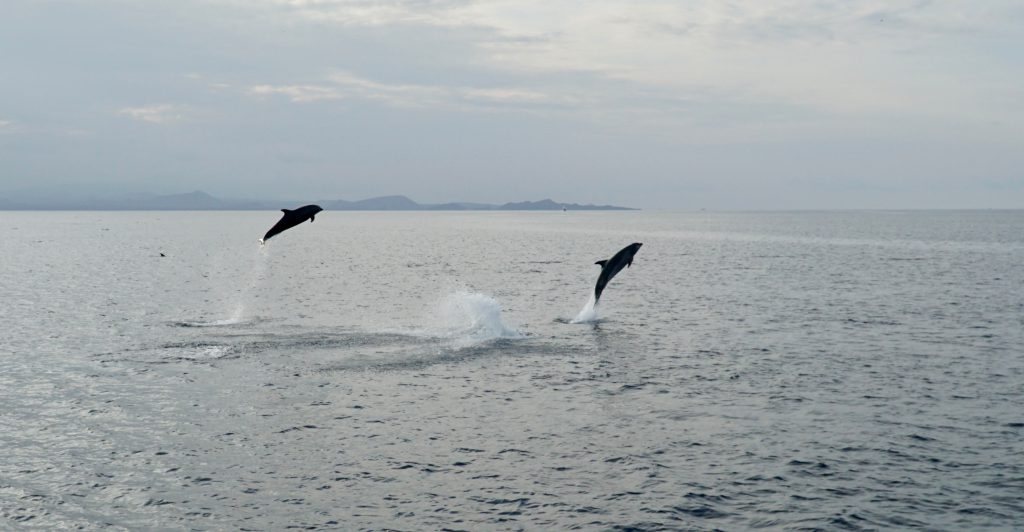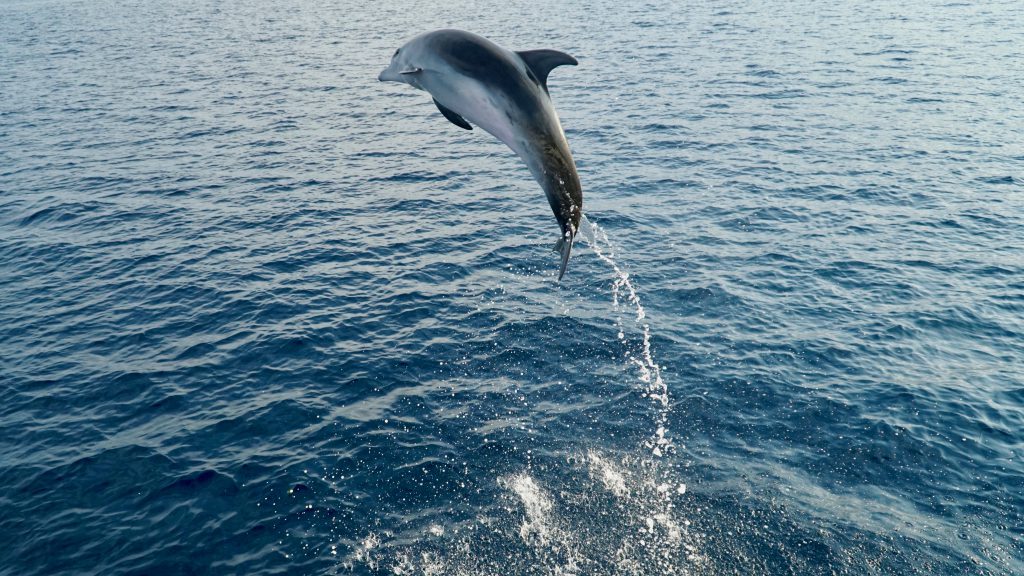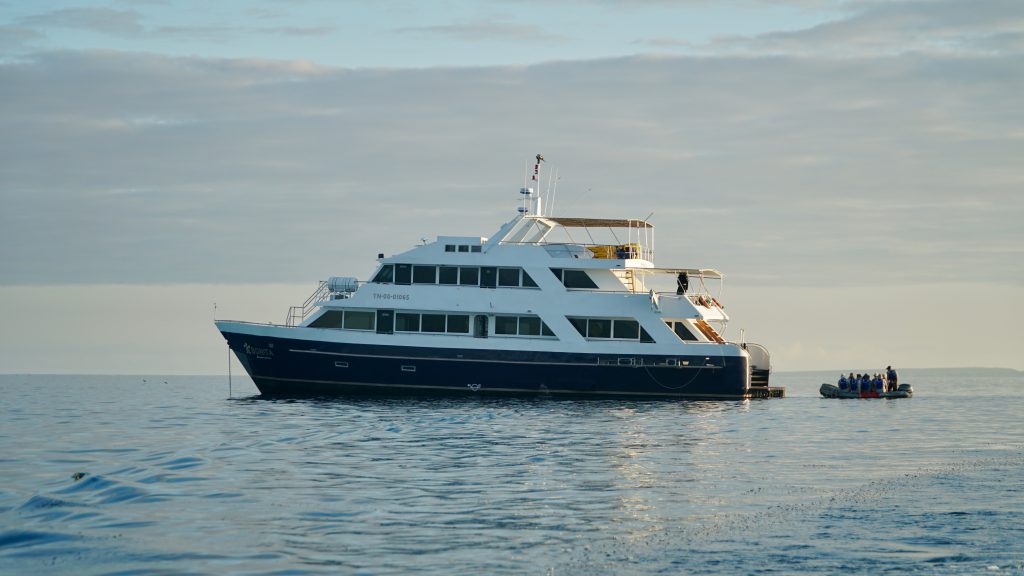 Ach ja, ein besonderer Tag ist heute auch noch. Vor genau einem Jahr, am 03. April 2019 bin ich auf meine große Reise unter dem Motto "IRGENDWANN ist irgendwann zu spät!" gestartet.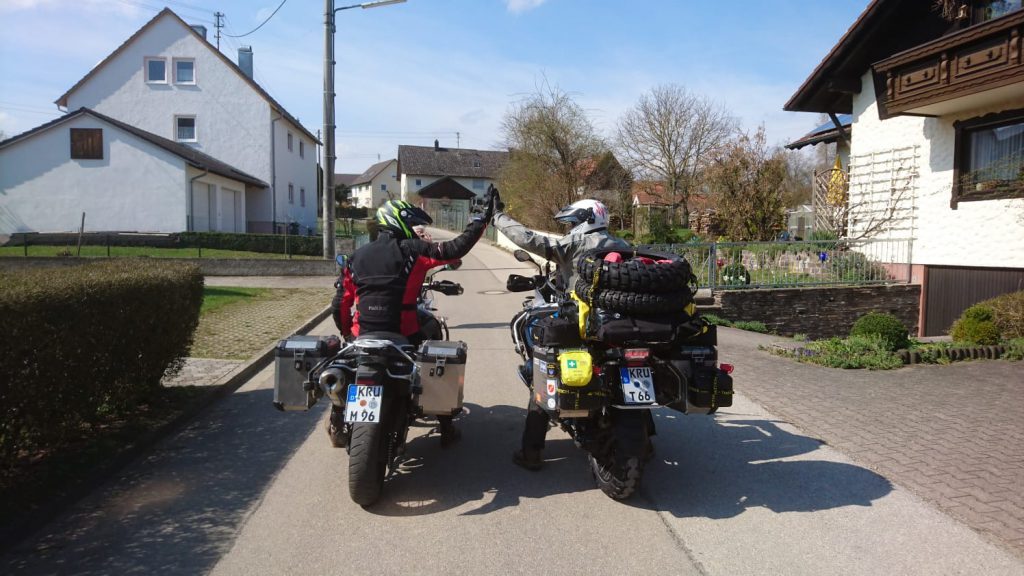 Seit einer Woche bin ich nun völlig ungeplant, nach einer fast 60-stündigen Odyssee von Cartagena via Bogota, Paris und München wieder in der Heimat angekommen.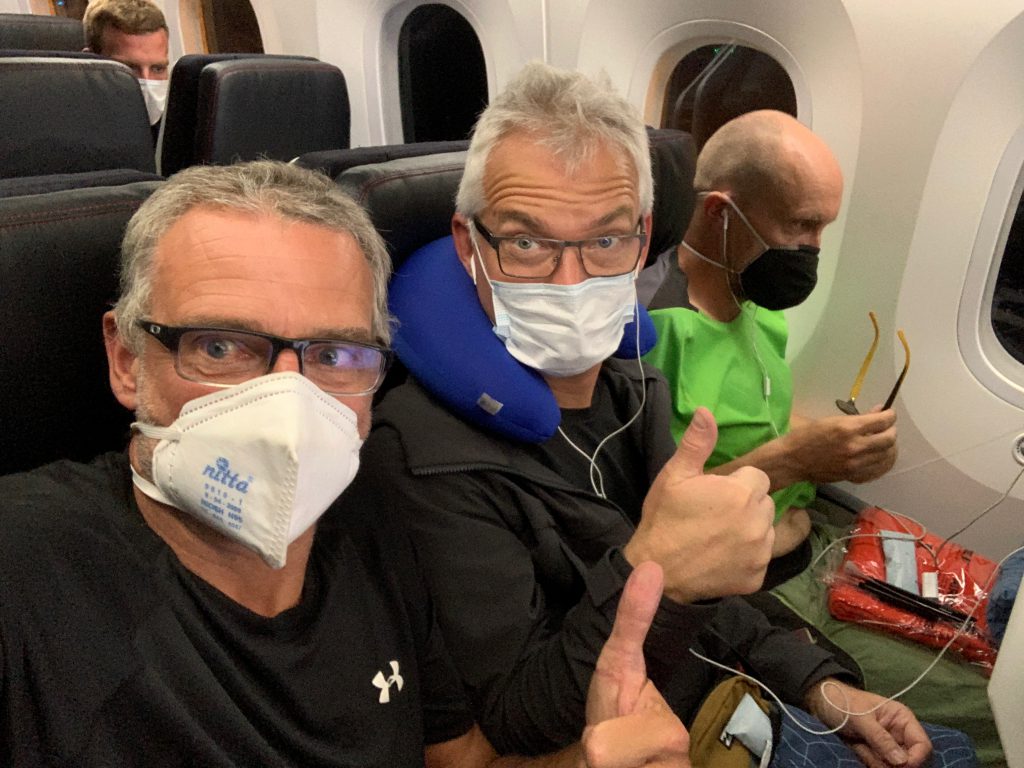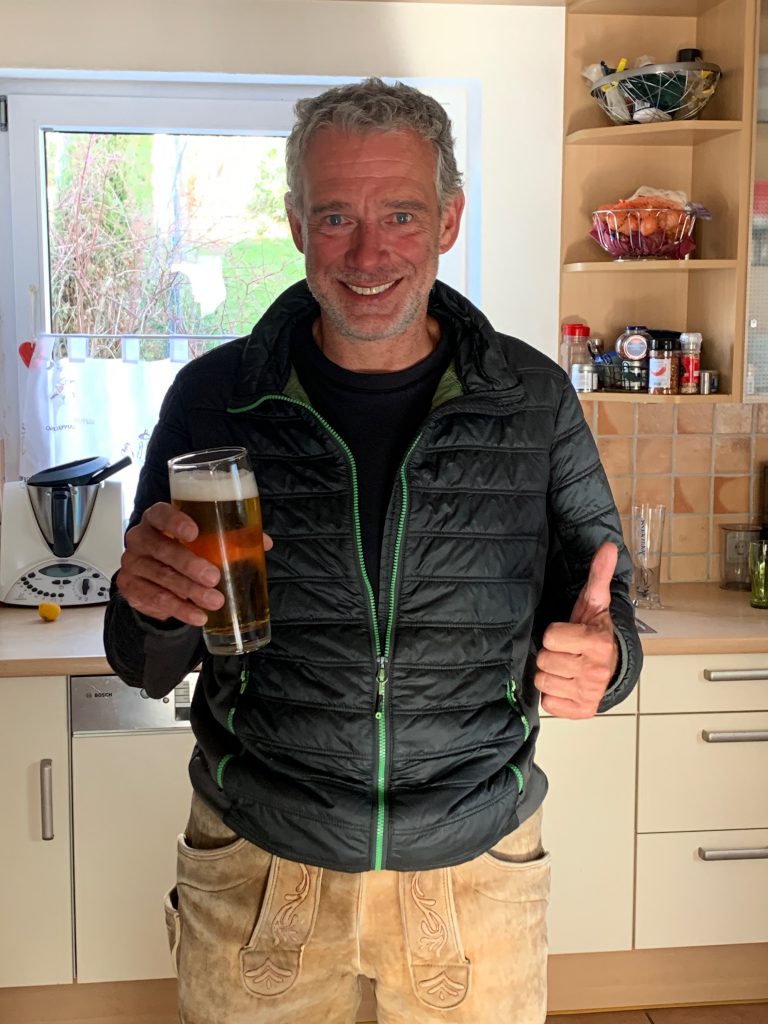 Die Entscheidung, mein Projekt Weltreise (vorerst) abzubrechen war für mich extrem schwer, da ich zu keiner Zeit einen Abbruch in Erwägung gezogen hatte. Ich freute mich vor ein paar Tagen noch auf die Karibik und Nordamerika, wie auch im Anschluss daran, in Asien nochmals eine ganz andere Kultur kennenlernen zu dürfen. Aber auch aus heutiger Sicht mit etwas Abstand war es die einzig richtige Entscheidung. Es gibt mittlerweile Berichte von anderen Reisenden, die nun auf unbestimmte Zeit irgendwo im nirgendwo feststecken und teilweise als "Gringos die den Virus eingeschleppt hätten" angefeindet werden. Ich hoffe jetzt inständig, dass Marco so schnell wie möglich aus Peru ausfliegen kann, dann ist für mich die Welt erst mal wieder in Ordnung.
Was dann kommt? Schau mer mal…
Die jetzige Situation kann man wie immer mit zweierlei Betrachtung sehen:
Ist das Glas halb voll oder halb leer? Für mich definitiv ersteres!…doch dazu später mehr…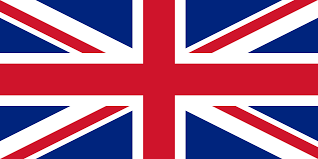 Galapagos was the perfect ending for our journey together. On October 10th we met in Buenos Aires and started our father-son adventure planned to last five to six months. We were both full of anticipation of what was to come. We were also sure that we would be a perfect team. Nevertheless there was a certain curiosity and excitement in the air, we have never been together for such a long time in the past 23 years. 24 hours a day, seven days a week. Can this really work? Do we get along under the extreme conditions that might expect us on this continent that is foreign to both of us? An experiment that could not have succeeded more perfectly, as we found out at the end of our journey after exactly five months. For me it was the best time of my life and a grand final with a five-day cruise between some islands of Galapagos.
The Galapagos Islands are an archipelago of volcanic origin in the Pacific Ocean comprising about 130 islands. They are located on the equator about 1,000 km west of the ecuadorian cost and form a province of this South American country. Due to its isolated location, a variety of plant and animal species could survive here that cannot be found anywhere else in the world. In 1835 Charles Darwin visited the islands and later based his theory of evolution on the observations he made here.
For nature lovers the islands are a true paradise on earth. Besides the exotic flora and fauna, we were fascinated by the volcanic landscapes and the extreme colour contrasts. It is difficult to put all this into words, so this time, even more than usual, I let pictures "speak" about our impressions.
Oh yes, today is still a special day. Exactly one year ago, on April 03, 2019, I started on my great journey with the motto "IRGENDWANN ist irgendwann zu spät!" I arrived back home one week ago completely unplanned, after an almost 60-hour odyssey from Cartagena via Bogota, Paris and Munich. The decision to cancel my project World Tour (for the time being) was extremely difficult for me, as I had never considered stopping at any time. A few days ago, I was looking forward to the Caribbean and North America, as well as to Asia, where I could get to know a completely different culture. But even from today's point of view with a little distance it was the only right decision. There are meanwhile reports of other travellers who are now stuck for an indefinite time somewhere in the middle of nowhere and are partly hostile as "Gringos who would have introduced the virus".
Now I hope fervently that Marco can fly out of Peru as soon as possible, then the world is ok for me again.
What comes then? We will see…
As always you can look at it with two different points of view:
Is the glass half full or half empty? For me definitely the former!…but more about that later…
Copyright © Armin Thalhofer