(English text below)
Donnerstag, 26. März 2020, 16:30 Krumbach, Stettiner Straße…ich hatte seit knapp einem Jahr meine erste anständige Halbe in der Hand. Nach einer fast 60-stündigen Odyssee von Cartagena über Bogota, Paris und München stand ich in der Küche bei Freunden, die mich spontan aufgenommen hatten. Wir stoßen auf unser deutlich zu frühes Wiedersehen an… nicht ohne zuvor das erste Glas Leitungswasser seit meiner Abreise ohne Bedenken getrunken zu haben. Corona machte auch vor Südamerika nicht halt und meine Abreise musste am Ende völlig ungeplant und zügig von statten gehen, bevor auch Kolumbien das öffentliche Leben komplett herunterfuhr.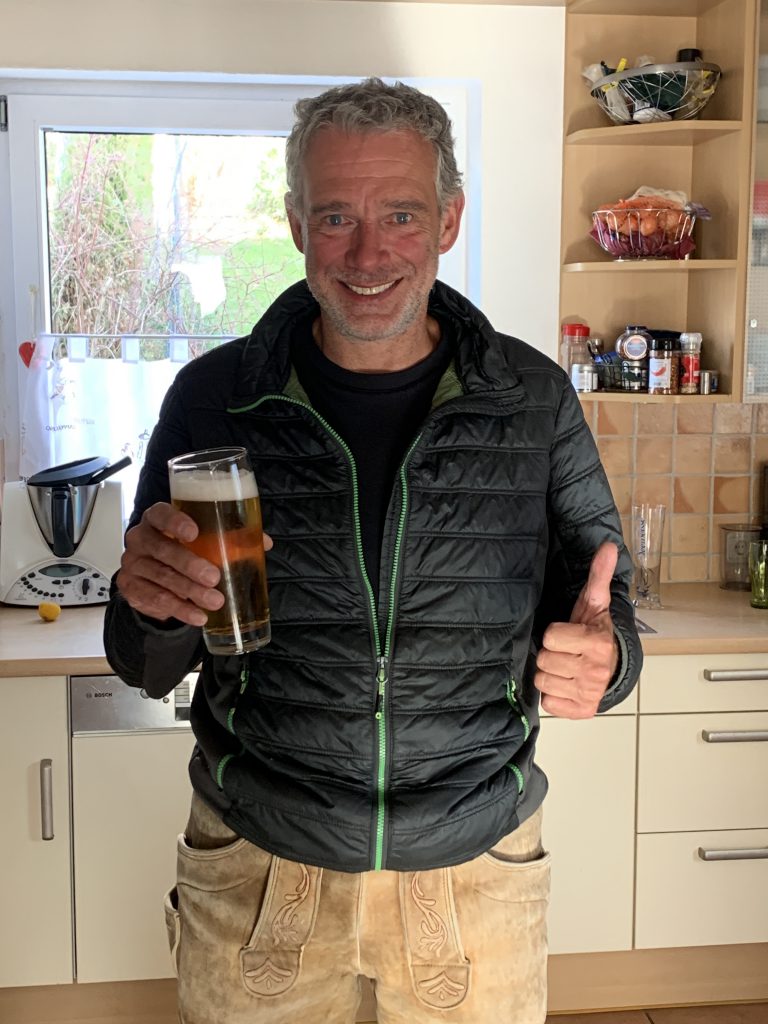 Heute vor genau zwei Jahren, am 24.04.2018 habe ich die Entscheidung für meine Weltreise getroffen. Mehr als ein Jahr ist es mittlerweile her, als ich dann am 03. April 2019 aufgebrochen bin. Ein Jahr vollgepackt mit unglaublich vielen ergreifenden Momenten, beeindruckenden Menschen und faszinierenden Landschaften.
Es war nie mein Traum eine Weltreise zu machen. Wenn überhaupt, dann begeisterten mich in jungen Jahren Berichte über die Panamericana oder die Baja California auf den amerikanischen Kontinenten.
Aber dass ich selbst jemals über den großen Teich oder in andere weit entfernte Länder aufbrechen würde um über Monate zu reisen, war für mich bis vor drei Jahren ebenso wenig vorstellbar, wie dass Chemie zu Schulzeiten mein Lieblingsfach geworden wäre. Zu normal verlief mein Leben von Schulabschluss und Ausbildung hin zur kleinen Familie mit Eigenheim und beruflicher Karriere. Gereist bin ich aber schon immer, bis zu einem Unfall auch viel mit dem Motorrad. Neben meinem Favoriten Südtirol, das ich früher jedes Jahr mehrmals unter die Räder nahm, zählten das Nordkapp, Island und Marokko zu meinen größten Motorrad-Abenteuern. Auch war ich ohne Motorrad in der Türkei, in Florida, Kanada und Singapur, in den Urlaub fliegen war jedoch nie mein Ding. Viel mehr konnte ich neben den Motorradreisen Campingurlaube mit der Familie genießen. Zelt, später Wohnwagen oder die Pension von Bekannten in Südtirol zog ich schon immer jedem All-Inklusive-Luxusbunker vor.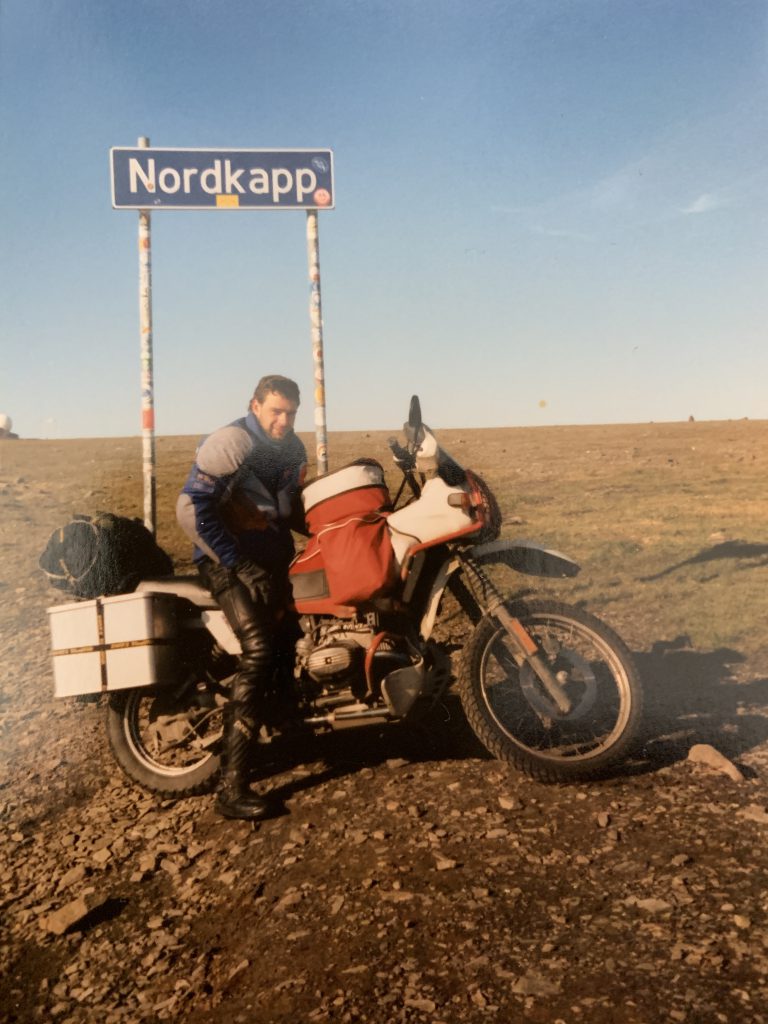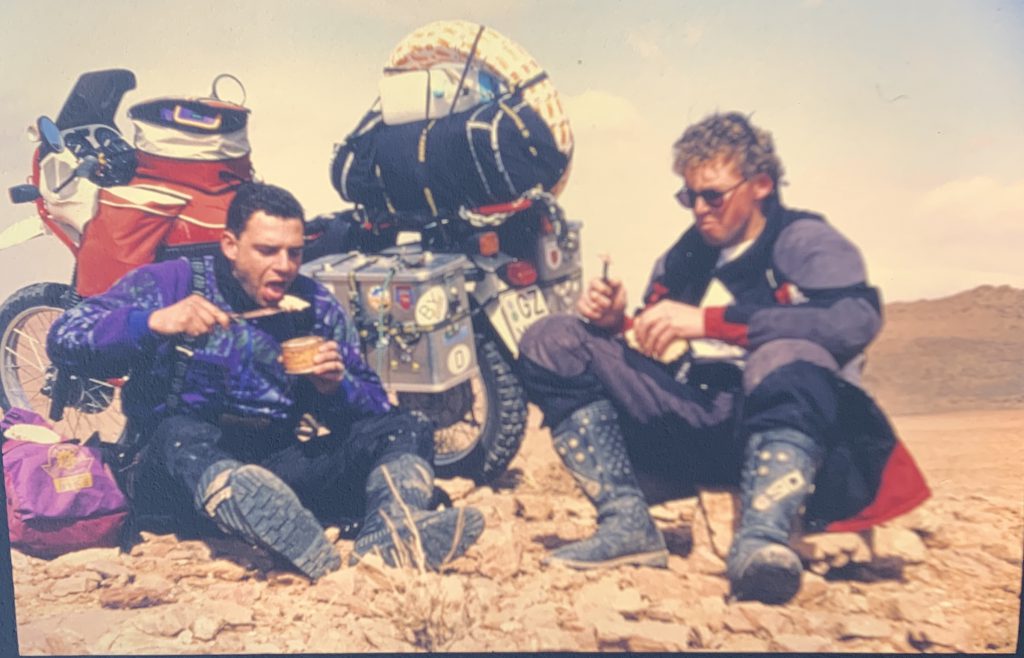 Doch raus in die große weite Welt? Südamerika, Asien oder gar Afrika? Neben den gängigen Bedenken über Sicherheit, medizinische Versorgung und hygienische Verhältnisse hatte ein solches Abenteuer in meinem "spießbürgerlichen" Leben, welches ich zweifelsohne sehr genoss, schlichtweg keinen Platz bzw. keine Priorität.
Doch nach einer einschneidenden Veränderung im privaten Bereich befand ich mich kurz nach meinem 50. Geburtstag an einem Punkt wo sich mir die Frage stellte: War's das jetzt? Alles was meine letzten 30 Jahre prägte war Geschichte. Wie sollte mein weiteres Leben nun verlaufen? Ich hatte in meinem unmittelbaren Umfeld niemanden, der mir mit seiner Erfahrung weiterhelfen konnte. Ich war mir aber ziemlich schnell darüber bewusst, dass es das nicht gewesen sein kann. Fünfzig ist zu jung, um zu resignieren!
Und so erwachten nach und nach alte Erinnerungen an meine aktive Motorradzeit. Ich kramte alte Bilder und Dias hervor, schwelgte in Erinnerungen und bekam immer mehr Lust auf Reisen mit dem Motorrad. Nach einer fast zehnjährigen Pause kaufte ich mir spontan wieder eine Maschine und war bereits nach wenigen Kilometern wieder infiziert.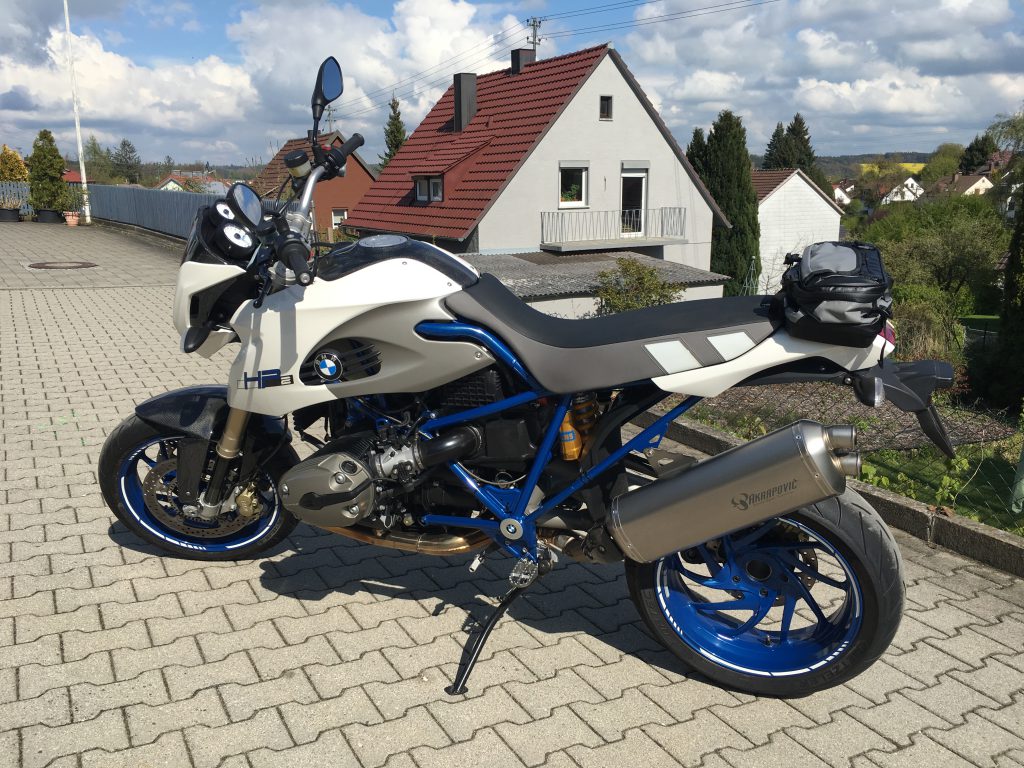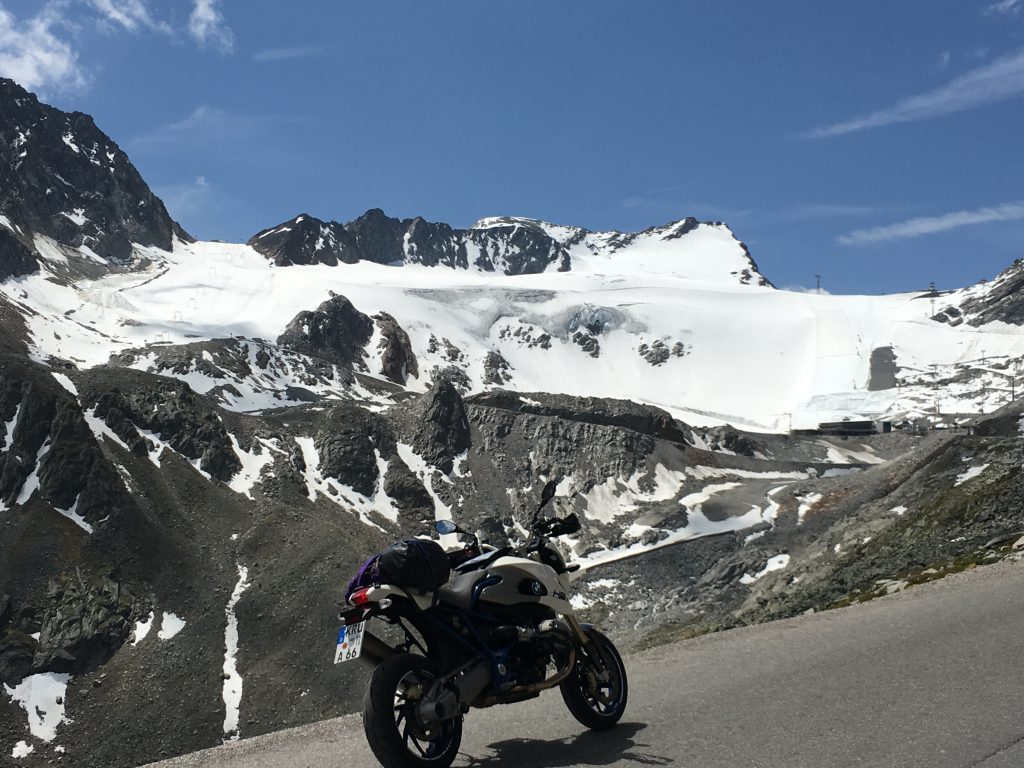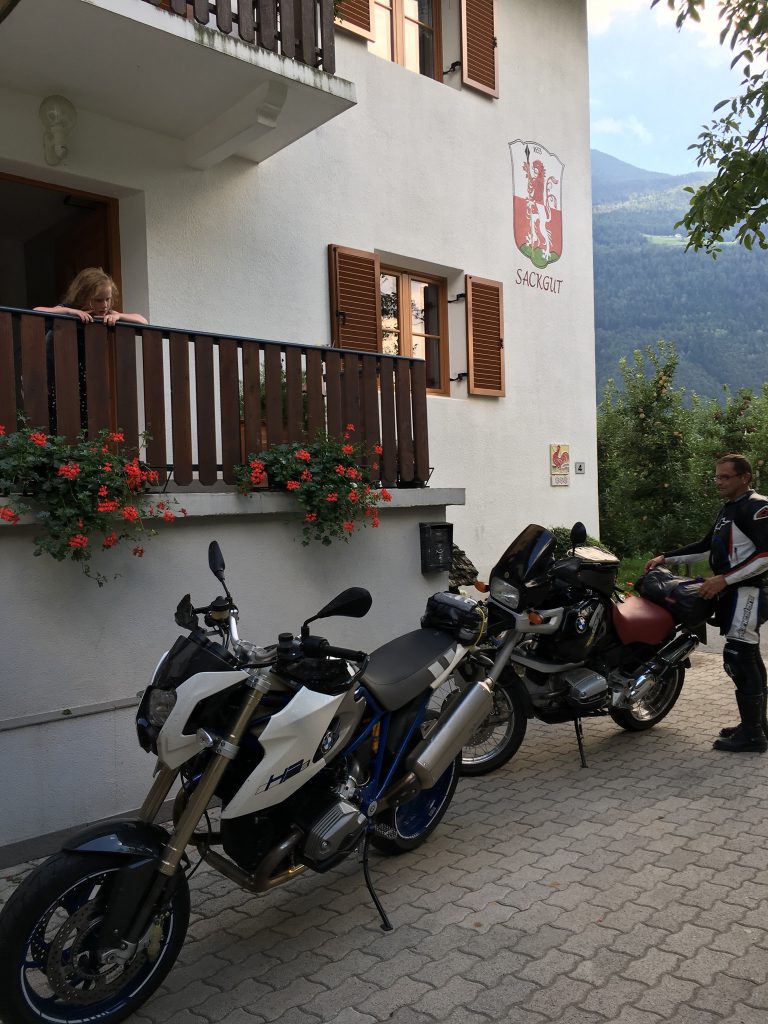 Als ich Mitte August 2017 nochmals mit meinem Wohnwagen nach Süditalien reiste, wurde mir Tag für Tag deutlicher bewusst, dass ich einen Cut mit meinem bisherigen Leben brauchte. Mich belasteten zunehmend Erinnerungen und frühere Zukunftspläne. Mein Job, auf den ich jahrelang hingearbeitet hatte, war für mich ebenfalls in der aktuellen Situation nicht mehr die Erfüllung. Nachdem ich dann noch zwei Bücher von einem Weltreisenden Paar mit ihren Bikes gelesen hatte, spukte die Idee zu einer größeren Reise mehr und mehr in meinem Kopf herum. Schnell verfestigte sich die Idee zu einer Weltreise und mir wurde klar, dass ich dann auch meine bisherige Lebensbühne komplett kippen musste und auch wollte.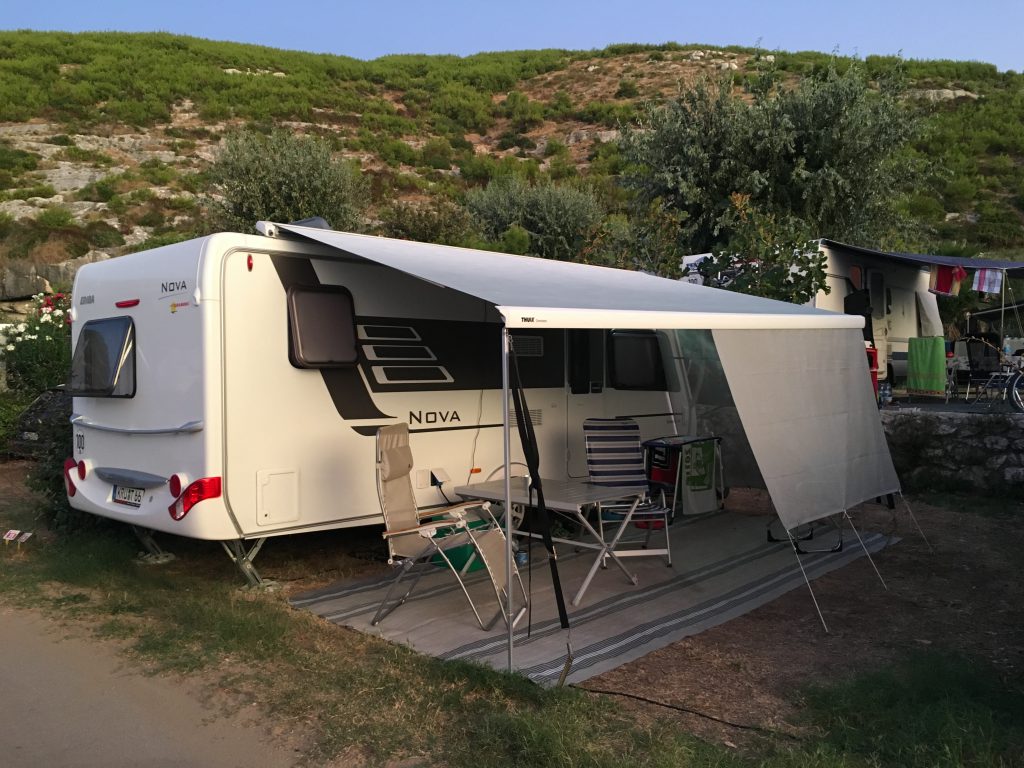 Von Italien zurück, musste ich dringend mit jemandem über mein Hirngespinst reden. Wer bot sich da mehr an als mein erwachsener Sohn? Entgegen meiner Vermutung, er würde mir meine Bedenken bestätigen (zu alt/diesen Job gibt man nicht auf/Sprachkenntnisse und bisherige Erfahrung reichen nicht aus/und, und, und), kam ganz spontan:
"Voll geil! Wenn nicht jetzt, wann dann? Keine Frau, keine kleinen Kinder, keinen Hund, kein Haus, keine weiteren großen Verpflichtungen und Mopedfahren kannst auch…" Wie recht er doch hatte…eigentlich.
In den darauffolgenden sieben Monaten fuhren meine Gefühle Achterbahn. Abenteuerlust und große Zweifel an der Machbarkeit wechselten sich fast täglich ab. Immer wieder trieben mich die Sorge um meine betagten Eltern und meinen vermeintlich sicheren Job um. Wachte ich den einen Tag mit einem "Tschacka, ich schaff das!" auf, überwog am nächsten Morgen wieder "Das geht nie gut. Du kannst das nicht. Du bist noch nie so lange und vor allem allein unterwegs gewesen. Du hast noch nie ein Visum beantragen müssen…du wirst das (wahrscheinlich) nicht überleben…"
Vielleicht sollte ich doch erst wieder langsam anfangen mit dem Motorrad zu reisen und irgendwann dann mal…?
In meiner zeitweiligen Verzweiflung nahm ich mit Rolf Kontakt auf, nachdem ich zufällig auf seine Internetseite gestoßen bin. Umgehend buchte ich den nächsten Vortrag über seine Weltreise. Ein weiterer Schritt auf meinem Entscheidungsweg, war er doch ebenfalls einen großen Teil allein unterwegs gewesen. Ein persönliches Gespräch mit ihm, zu dem er sich spontan bereit erklärt hatte, war ein entscheidender Motivationsbaustein. Er konnte mit seinem Vortrag und dem persönlichen Gespräch viele meiner Zweifel ebenso zerstreuen, wie auch unzählige ausgiebige Gespräche mit meinem Sohn und meinem besten Freund, den ich sehr bald in meine Pläne eingeweiht hatte. Mehr und mehr bekam die Abenteuerlust Oberhand und Zweifel schwanden zusehends.
Am 24. April 2018, dem Tag an dem ich die letzte "Verbindlichkeit" aus meinem alten Leben geregelt bekommen hatte, traf ich meine Entscheidung. Innerhalb eines Jahres wollte ich starten, denn mir war bewusst: IRGENDWANN ist irgendwann zu spät!
Nun galt es Vorbereitungen zu treffen. Meinen Wohnwagen hatte ich bereits im Dezember gegen eine neue R1200GS Adventure eingetauscht.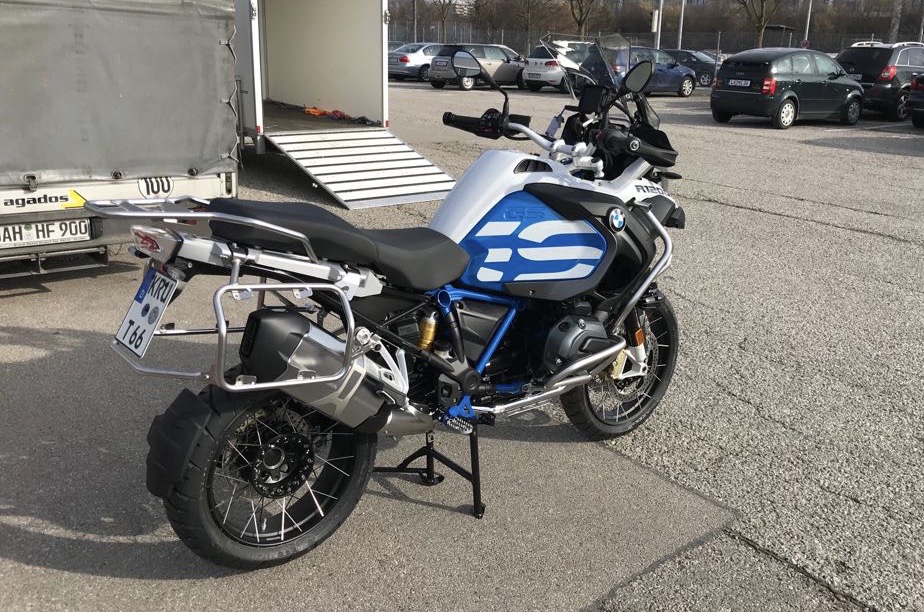 Ich recherchierte und schaffte notwendiges Equipment an. Mein Problem war, dass ich schon mehr als 15 Jahre keinen Motorradurlaub mit Zelt unternommen und auch die notwendige Ausrüstung nicht mehr hatte. Innerhalb von zwei Monaten musste von Zelt über Isomatte und Schlafsack bis hin zum Kochequipment und Fotoausrüstung alles besorgt werden, wollte ich mich und die Ausrüstung im Juli einem knapp dreiwöchigen Test in England unterziehen. Ich wollte in Erfahrung bringen, ob meine eingerosteten Englischkenntnisse ausreichend genug waren, mich mit der Ausrüstung vertraut machen und das Wichtigste: Kann ich überhaupt eine längere Zeit allein reisen?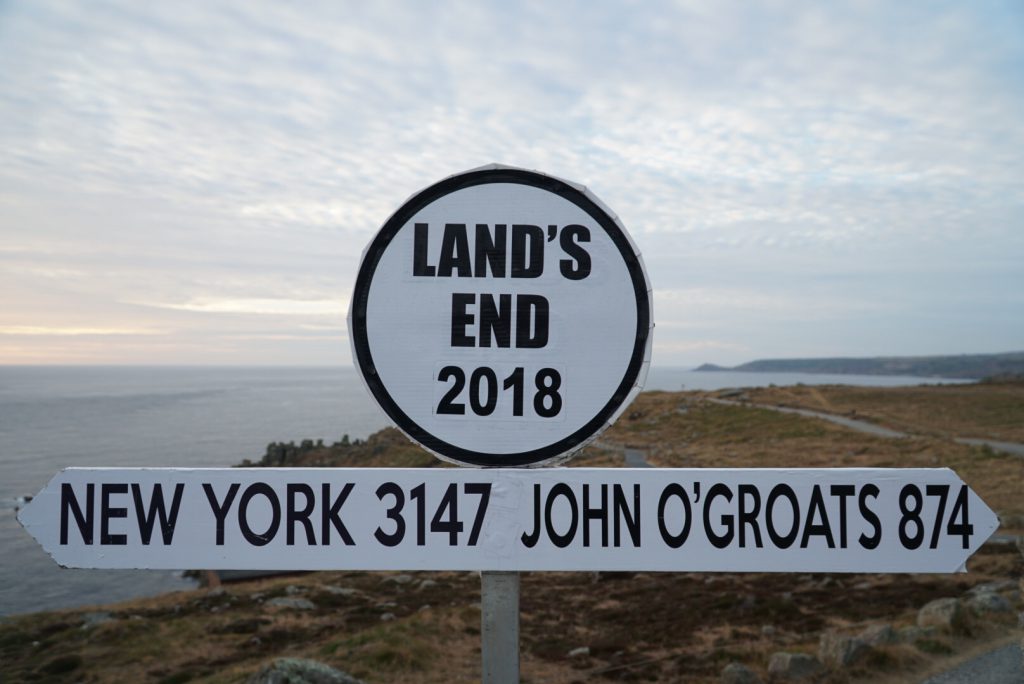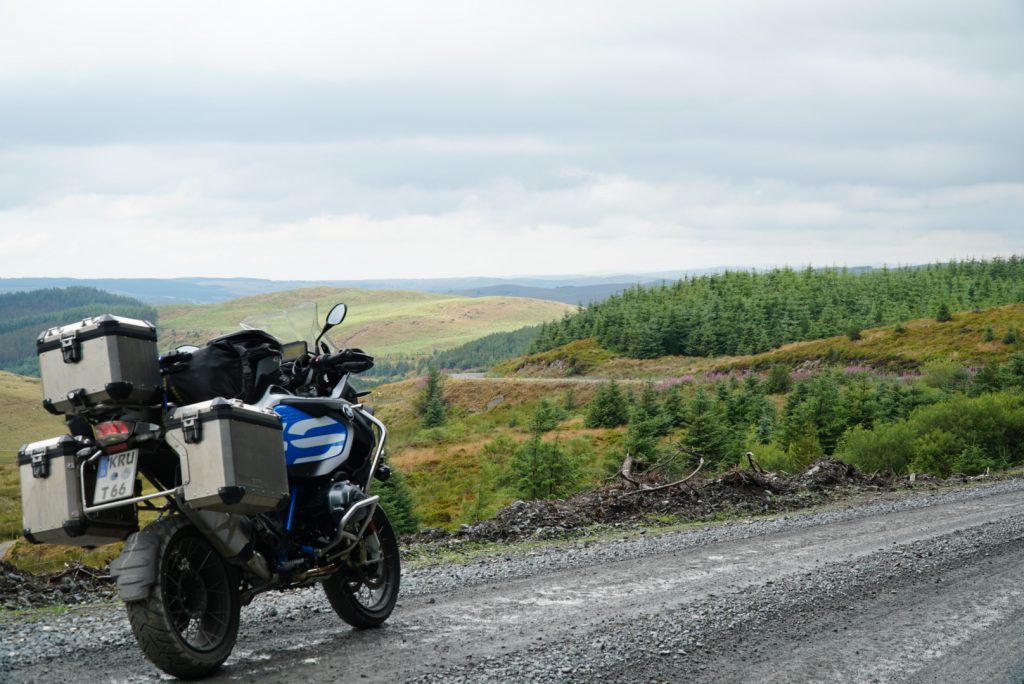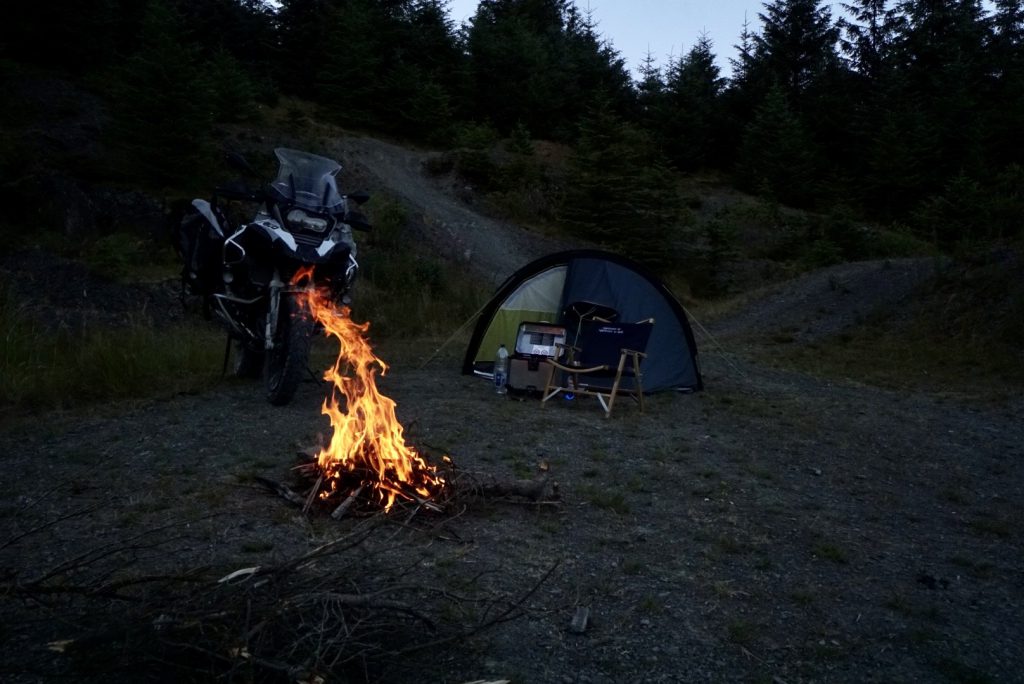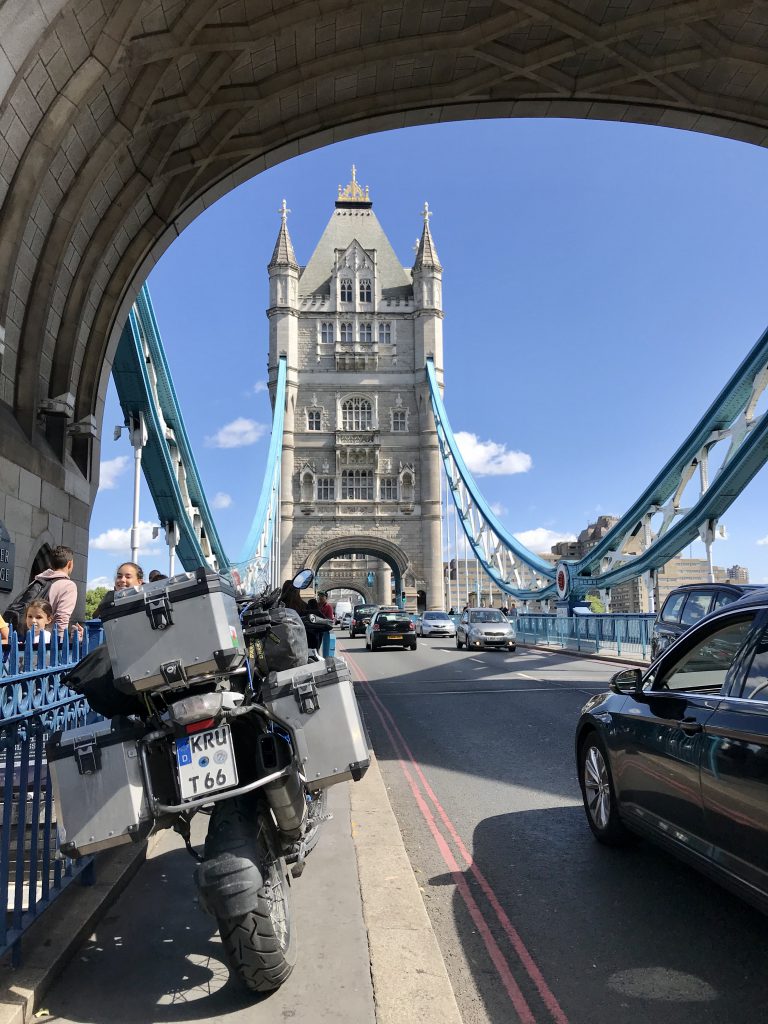 Und dieser Test verlief in allen Punkten äußerst positiv, mehr und mehr freute ich mich auf mein großes Projekt. Weitere Fahrten nach Frankreich, Österreich, Südtirol und in die Schweiz folgten. Ich fühlte mich immer wohler mit dem Gedanken auf große Reise mit meiner Dicken zu gehen.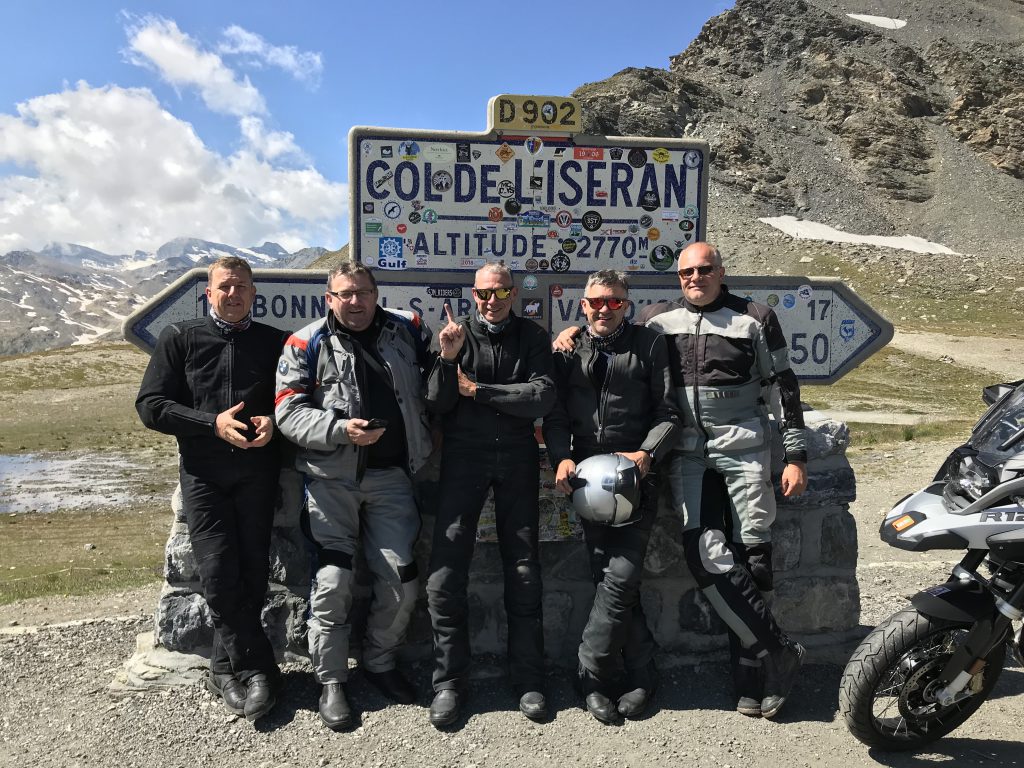 Mögliche Routen unter Berücksichtigung von Jahreszeiten hatte ich bereits vor meiner endgültigen Entscheidung recherchiert. Eine Homepage wurde eingerichtet, über die ich Familie und Freunde an meiner Reise teilhaben lassen wollte. Ich schmökerte unzählige Stunden in weiteren Büchern und Erfahrungsberichten anderer Weltreisenden und nahm persönliche Kontakte auf, um auf die Vielzahl offener Fragen Antworten zu finden. Ich war überrascht, wie groß die Fernreisecommunity ist und wie selbstverständlich es war, dass mir fremde Menschen bereitwillig Auskunft und Hilfestellung gaben. Auf meiner Checkliste wurden immer mehr Punkte als erledigt abgehakt.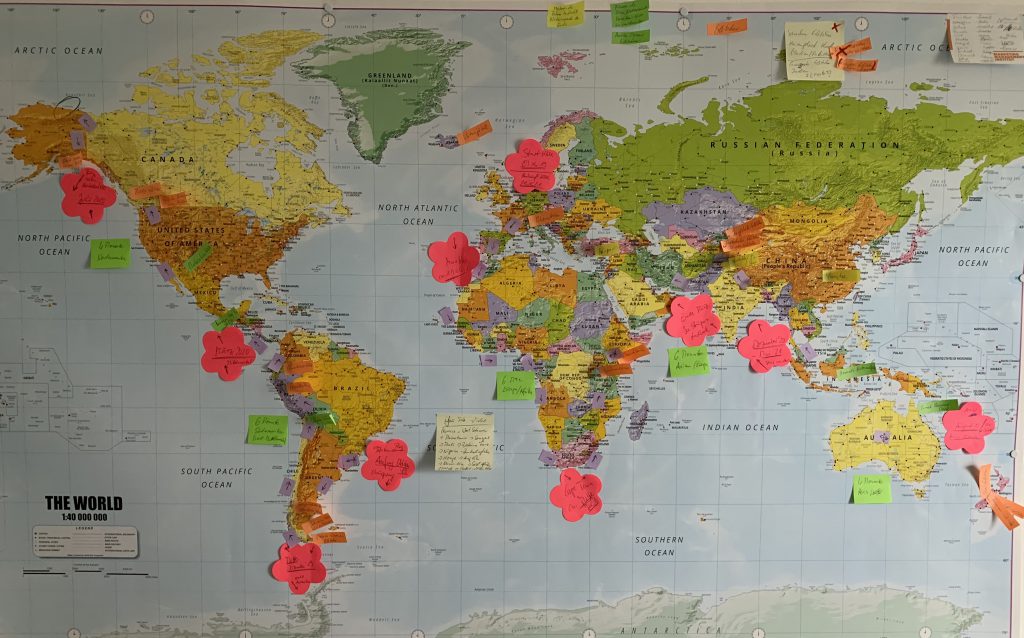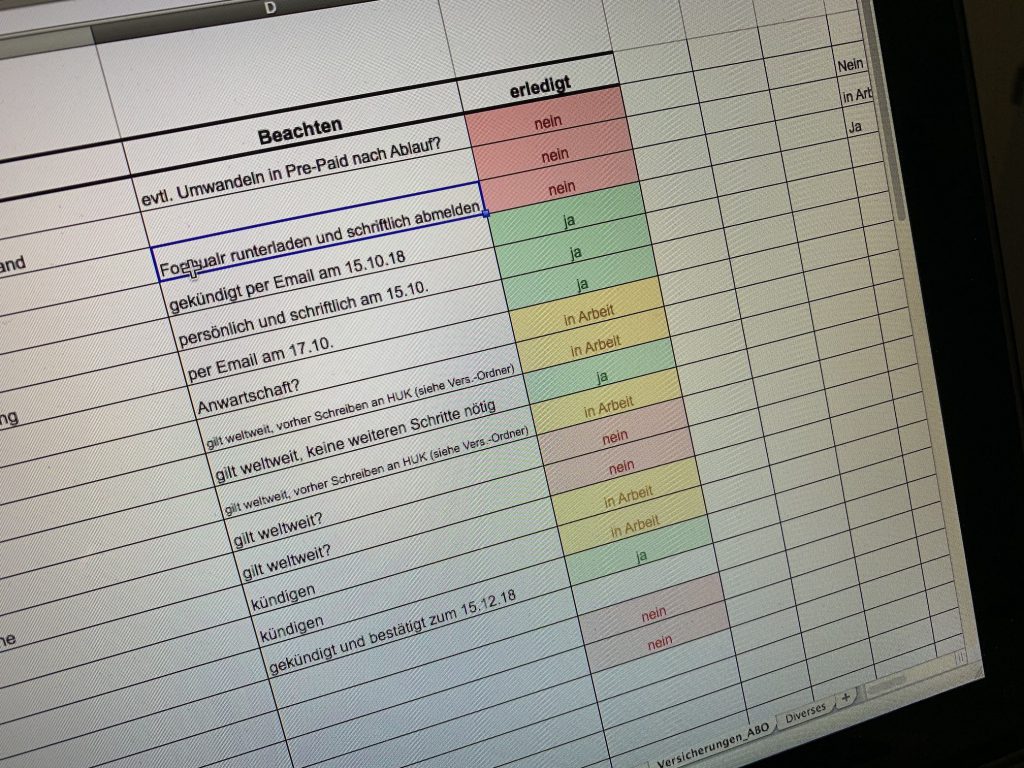 Im BMW Enduropark Hechlingen ließ ich mich bei einem Reiseworkshop und einem GS-Intensivtraining sowohl technisch und fahrerisch, wie auch mental auf die Reise vorbereiten. Heute weiß ich, wie wichtig das Training für mich war, ist Motorradfahren vor allem im Gelände neben Technik/Material zu großen Teilen Kopfsache.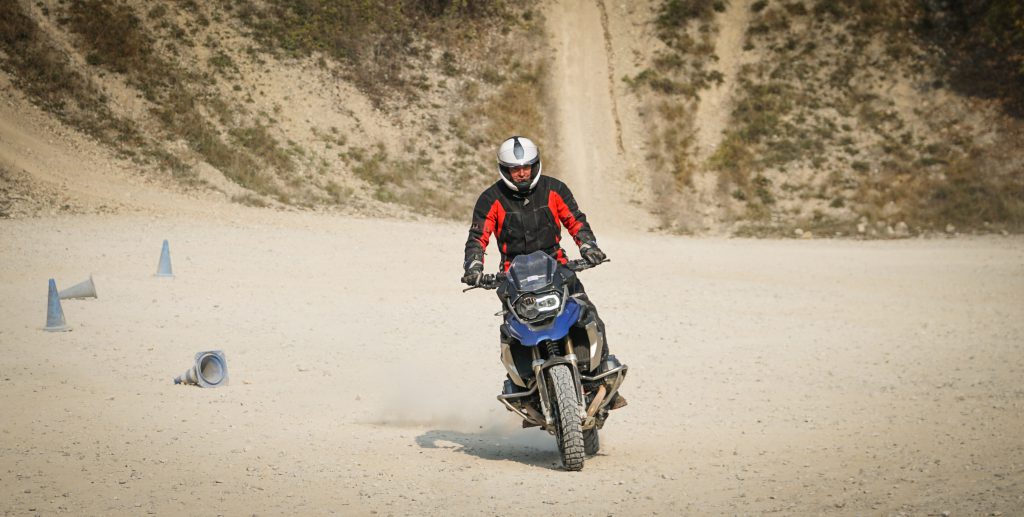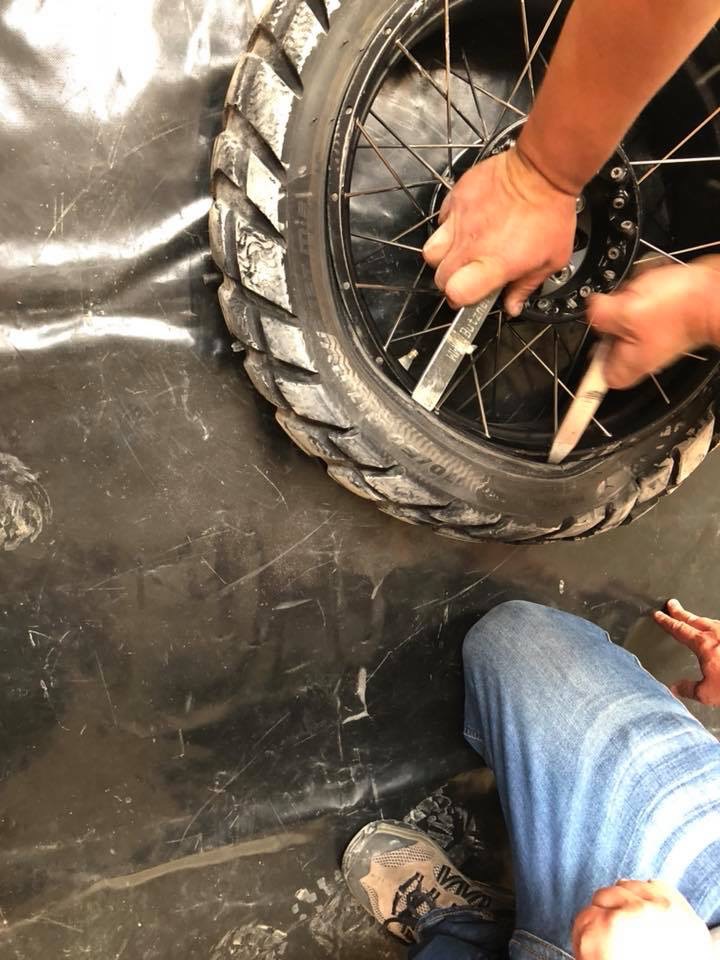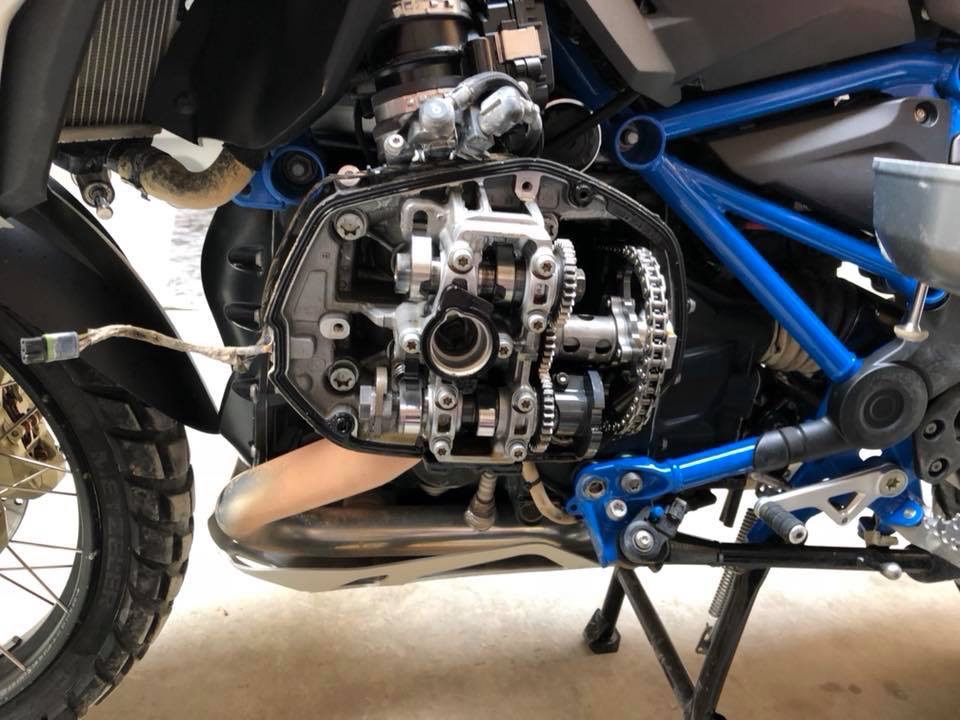 Eines Abends Ende Mai gab es dann nochmals eine einschneidende Veränderung bei meinem Projekt. Dass Marco mich auf meiner Reise ein kleines Stück begleiten wollte, hatten wir schon lange im Kopf. Vier Wochen gemeinsam auf meinem Bike in Neuseeland oder Australien war der Plan. Doch plötzlich überraschte er mich mit seiner Idee, er könnte doch mit mir nach seinem Bachelor-Abschluss durch Südamerika fahren, was er eh als Backpacker in Erwägung gezogen hatte. Überrascht von diesem Vorschlag wurde uns aber schnell bewusst, dass das auf einem Motorrad nicht funktionieren würde. Zu schwer die Fuhre mit uns beiden samt Ausrüstung auf Strecken, die mir solo wahrscheinlich schon einiges abverlangen würden. Wenn, dann müssen wir das mit zwei Mopeds machen. Mir war sofort bewusst, welche einmalige Chance sich für uns beide auftat. Doch Marco hatte bis dato nicht einmal einen Motorrad-Führerschein. Eine Nacht drüber geschlafen, dann war die Entscheidung getroffen und Marco bei der Fahrschule angemeldet. Recherchen für ein weiteres reisetaugliches Motorrad starteten umgehend und wir wurden schnell fündig.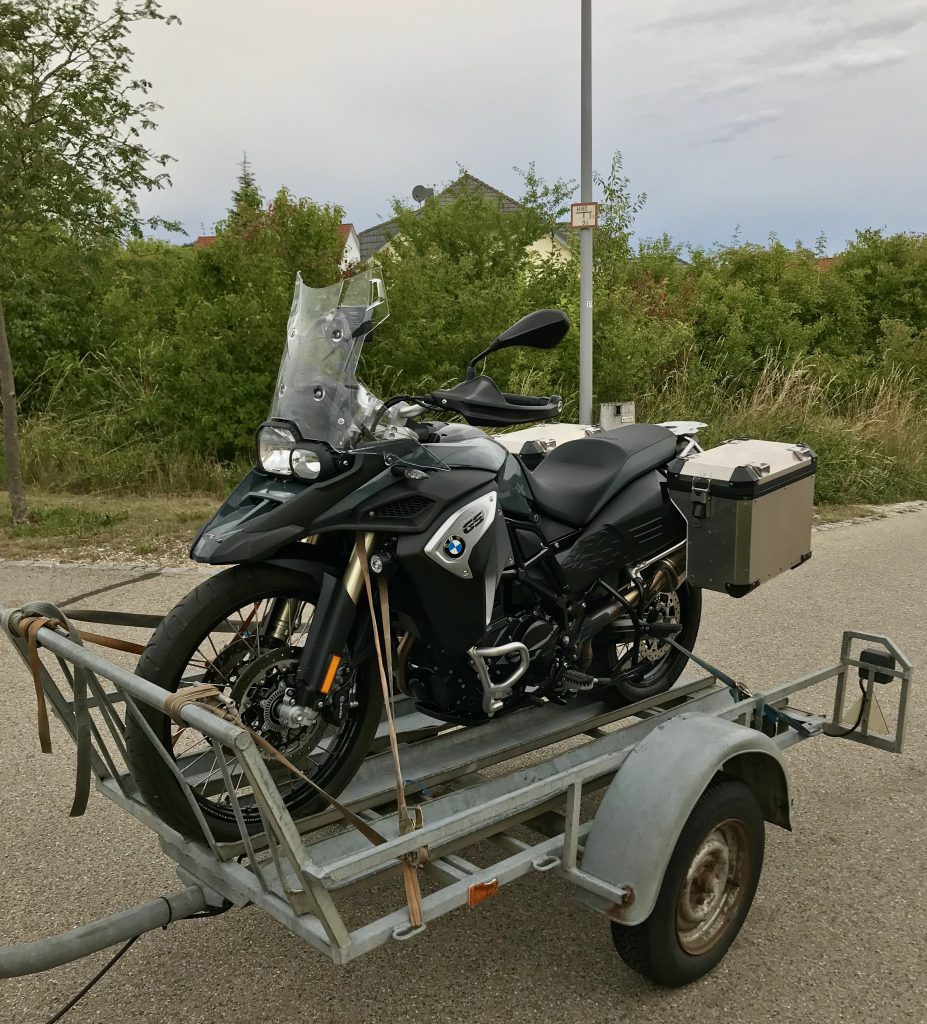 Im September konnten wir bereits unsere erste gemeinsame Runde direkt nach bestandener Fahrprüfung drehen und kurz darauf folgte die erste Ausfahrt nach Südtirol. Mir war es extrem wichtig, mit ihm vor meiner Abreise zu fahren, um einschätzen zu können, ob ich ihn beruhigt auf die Straße lassen kann.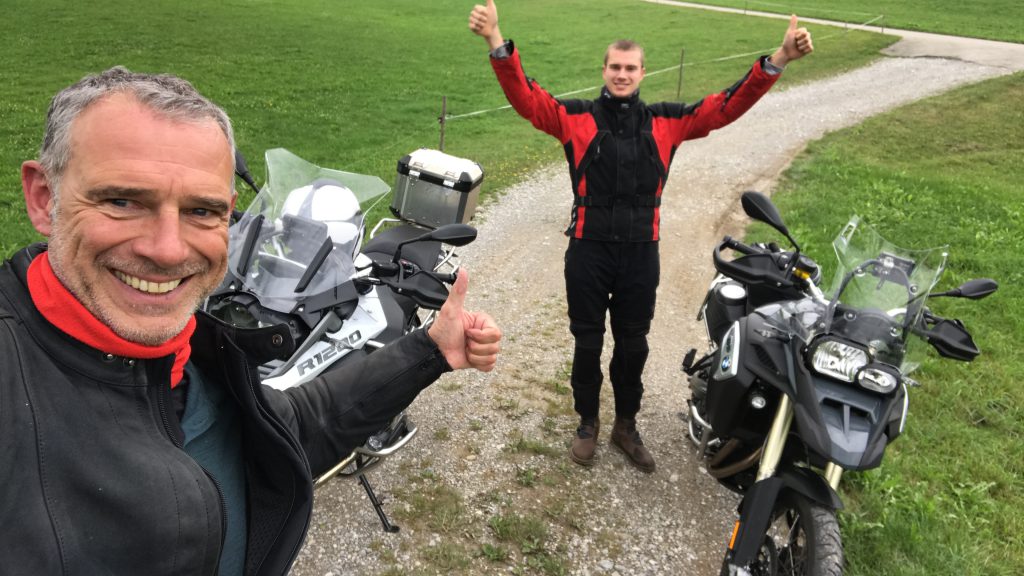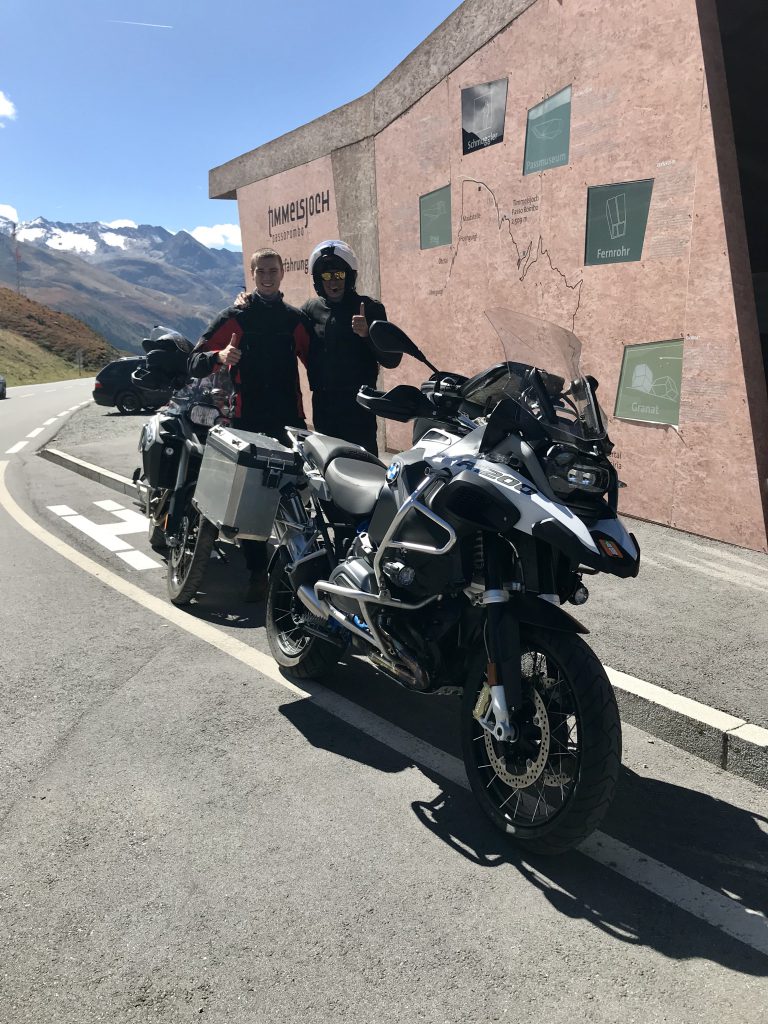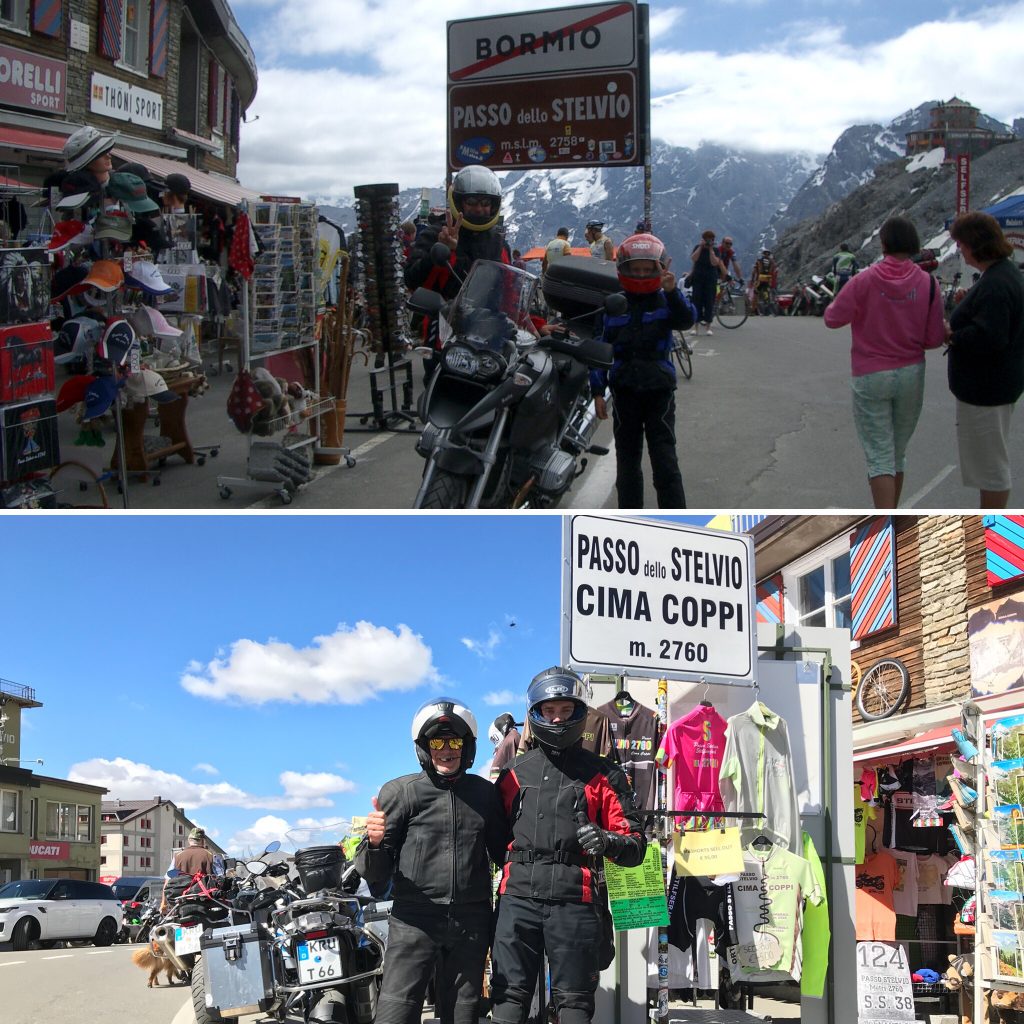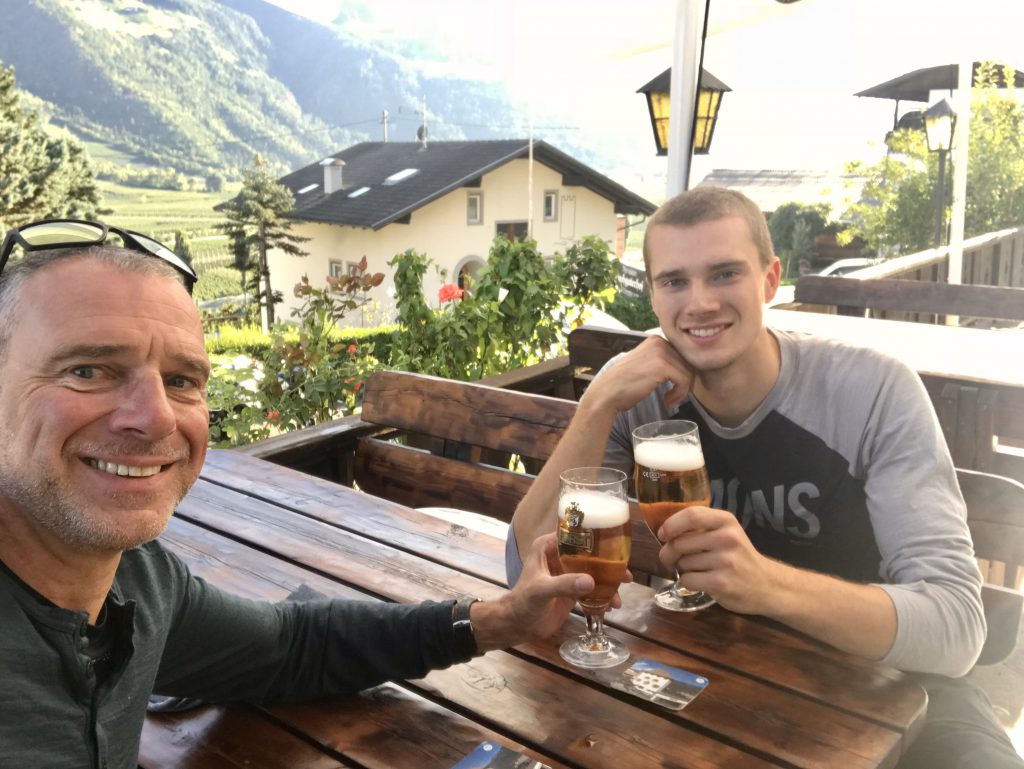 Mit der Entscheidung, dass Marco mich durch Südamerika begleiten würde, musste ich auch die bisherige Routenplanung ändern. Wollte ich ursprünglich ostwärts durch Asien nach Australien starten, musste nun eine Route gefunden werden, die uns innerhalb von sechs Monaten in Südamerika zusammenkommen lies. Zwei Optionen standen für mich zur Wahl. Einen sanften Einstieg mit einem Start in Nordamerika, oder auf die harte Tour durch Afrika runter bis Kapstadt. Da ich am 3. April auf meiner Dicken sitzend starten wollte, fiel die Entscheidung auf die Afrika-Route. Nur welche Route sollte ich wählen, um mein erstes großes Etappenziel, das Cape Agulhas als den südlichsten Punkt Afrikas innerhalb von sechs Monaten zu erreichen? Entlang der Westküste oder auf der Ostseite? Aufgrund der anhaltenden Kriege/Unruhen in den zentralafrikanischen Ländern Algerien/Libyen/Mail/Niger/Tschad war die Fahrt auf direktem Weg durch die Sahara nicht möglich.
So wurden über die verbleibenden beiden Optionen Recherchen über politische Verhältnisse/Sicherheit/Sprachen/Regenzeiten usw. angestellt. Beide erschienen machbar. Um die nötigen Visa wollte ich mich erst auf der Reise kümmern um flexibel zu sein und nie einen Zeitdruck zu haben. Und so fiel letztendlich die Entscheidung für die Ostroute auch erst ein paar Tage nach meiner Abreise in Südtirol…doch dazu später mehr…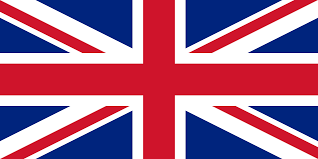 Thursday, 26 March 2020, 16:30 Krumbach, Stettiner Straße…I had my first decent beer in my hand for almost a year. After an almost 60-hour odyssey from Cartagena via Bogota, Paris and Munich, I was standing in the kitchen with friends who spontaneously welcomed me. We toasted to our clearly too early reunion… not without having drunk the first glass of tap water since my departure without hesitation. Corona didn't halt at the borders of South America and my departure had to be completely unplanned and quick before Colombia, too, completely shut down public life.
Today exactly two years ago, on 24.04.2018 I made the decision for my world trip. More than a year has passed since I set off on 03. April 2019. A year packed with many touching moments, impressive people and fascinating landscapes.
It was never my dream to make a world trip. If at all, then in my early years I was fascinated by reports about the Panamericana or the Baja California on the American continent.
But until three years ago, it was as unimaginable for me to ever set out across the pond or to other far-away countries to travel for months on end as it was for me to imagine that chemistry would have become my favourite subject in school. My life was too normal, from graduation and education to a small family with my own home and professional career. However, I have always travelled, and until an accident, travelled a lot by motorcycle. Besides my favourite destination South Tyrol, which I used to visit several times a year, the North Cape, Iceland and Morocco were among my greatest motorcycle adventures. I also went to Turkey, Florida, Canada and Singapore without a motorcycle, but flying on holiday was never my thing. I was much more able to enjoy camping holidays with my family besides the motorcycle trips. A tent, later a caravan or the guesthouse of friends in South Tyrol I always preferred to any all-inclusive luxury bunker.
But out into the big wide world? South America, Asia or even Africa? Besides the usual concerns about safety, medical care and hygienic conditions, such an adventure simply had no place or priority in my "bourgeois" life, which I undoubtedly enjoyed very much.
But after a drastic change in my private life, shortly after my 50th birthday, I found myself at a point where the question came up: "Is this it? Everything that shaped my last 30 years was history. How should my future life be now? I had no one in my immediate environment who could help me with his experience. But I soon realized that this could not have been it. Fifty is too young to resign!
And so, little by little, old memories of my active motorbike days came back to me. I dug out old pictures and slides, wallowed in memories and got more and more in the mood to travel by motorbike. After a break of almost ten years, I spontaneously bought a bike again and was infected again after only a few kilometres.
When I travelled again with my caravan to southern Italy in August 2017, it became clearer day by day that I needed a cut with my previous life. I was increasingly burdened by memories and earlier plans for the future. My job, which I had been working towards for years, was no longer fulfilling for me in the current situation either. After I had read two books about a world traveling couple on their bikes, the idea of a longer journey haunted my mind more and more. Quickly the idea of a world trip solidified and it became clear to me that I had to and wanted to completely overturn my previous life stage.
Back from Italy, I urgently needed to talk to someone about my fantasy. Who better to talk to than my grown-up son? Contrary to my assumption that he would confirm my concerns (too old/this job is not to be given up/language skills and previous experience is not enough/and, and, and), he said quite spontaneously:
"Really cool! If not now, then when? No wife, no small children, no dog, no house, no other big commitments and riding a motorbike is not a problem for you either…". How right he was… actually.
For the next seven months, my feelings were a rollercoaster ride. The desire for adventure and great doubts about feasibility alternated almost daily. Again and again I was worried about my elderly parents and my supposedly secure job. One day I woke up with a "Tschacka, I can do it", the next morning I was again overwhelmed by "That never goes well. You can't do it. You've never been on the road for so long and, above all, on your own. You have never had to apply for a visa… you will (probably) not survive…"
Maybe I should start to travel slowly on the motorcycle again and then sometime…?
In my temporary desperation, I contacted Rolf after I accidentally came across his website. I immediately booked the next lecture about his world trip. Another step on my way to a decision since he had been travelling alone for a long time. A personal conversation with him, to which he had spontaneously agreed, was a decisive motivational component. With his lecture and the personal conversation, he was able to dispel many of my doubts, as well as countless extensive conversations with my son and my best friend, whom I had soon filled in on my plans. More and more the thirst for adventure got the upper hand and doubts disappeared.
On April 24, 2018, the day I had settled the last "obligation" of my old life, I made my decision. Within one year I wanted to start because I was aware: EVENTUALLY is eventually to late!
Now preparations had to be made. I had already exchanged my caravan in December for a new R1200GS Adventure.
I researched and bought the necessary equipment. My problem was that I hadn't been on a motorcycle holiday with a tent for more than 15 years and didn't have the necessary equipment anymore. Within two months I had to buy everything from tent, sleeping bag and mattress to cooking equipment and photo equipment. I wanted to test myself and the equipment in July in England for three weeks. I wanted to find out if my rusty English skills were sufficient, familiarize myself with the equipment and most importantly: Can I even travel alone for a longer period of time?
And this test was extremely positive in all points, more and more I was looking forward to my big project. Further trips to France, Austria, Switzerland and South Tyrol followed. I felt more and more comfortable with the thought of going on a big trip with my fatty.
I had already researched possible routes, taking into account the seasons, before making my final decision. A homepage was set up where I wanted to share my journey with family and friends. I spent countless hours browsing through further books and reports of other world travelers and made personal contacts to find answers to the many open questions. I was surprised how large the long-distance travel community is and how normal it was for strangers to willingly give me information and assistance. On my checklist there were slowly more items checked off than due.
At the BMW Enduropark Hechlingen I attended a travel workshop and a GS Intensive Training course to prepare myself for the journey, both technically and rider-wise, as well as mentally. Today, I know how important the training was for me, motorcycling, especially off-road, is to a large extent a mental matter, in addition to technology / material.
One evening at the end of May there was another radical change in my project. It had been in our minds for a long time that Marco wanted to accompany me a little bit on my journey. Four weeks together on my bike in New Zealand or Australia was the plan. But suddenly he surprised me with the idea that he could ride with me through South America after his bachelor's degree, which he had considered as a backpacker anyway. Surprised by this suggestion, we soon realized that it wouldn't work on one motorcycle. It would be too difficult to ride with both of us and our equipment on tracks that would probably demand a lot from me solo already. If so, then we would have to do it with two mopeds. I was immediately aware of the unique opportunity that arose for both of us. But Marco did not even have a motorcycle driving license until then. One night slept about it, then the decision was made and Marco signed up for driving school. Research for another motorcycle suitable for travelling started immediately and we quickly found one.
In September we could already do our first ride together directly after passing the driving test and shortly after that we took our first trip to South Tyrol. It was extremely important for me to ride with him before my departure, to be able to assess whether I could let him drive on the road without worrying.
With the decision that Marco would accompany me through South America, I also had to change the previous route planning. Originally, I wanted to start eastwards through Asia to Australia, but now a route had to be found that would bring us together in South America within six months. There were two options for me to choose from. A gentle start with a start in North America, or the hard way through Africa down to Cape Town. Since I wanted to start sitting on my fatty on April 3rd, the decision was made to take the Africa route. But which route should I choose to reach my first big stage destination, Cape Agulhas as the southernmost point of Africa within six months? Along the west coast or on the east side? Due to the ongoing wars/unrest in the central African countries Algeria/Libya/Mail/Niger/Chad, it was not possible to travel directly through the Sahara.
So research was done on the remaining two options concerning political conditions/security/languages/rainy seasons etc. Both seemed feasible. I wanted to take care of the necessary visas only on the trip to be flexible and never have any time pressure. Thus the decision for the eastern route was finally made a few days after my departure in South Tyrol…but more about that later…
Copyright © Armin Thalhofer