Seit fast vier Monaten bin ich nun wieder zu Hause und an das letzte an was ich seit meiner Rückkehr gedacht hätte, wäre auf eine Demo zu gehen/zu fahren. Am Samstag vor einer Woche war ich dann zum ersten mal in meinem Leben auf einer.
Generelle Fahrverbote an Wochenenden/Feiertagen für Motorradfahrer? Frei nach Obelix: "Die spinnen, die Politiker!"
Spontan beschloss ich mit Freunden nach München zu fahren und gegen diese pauschale Verurteilung/Diskriminierung Flagge zu zeigen. Logisch kann ich Anwohner an bestimmten, hoch frequentierten Strecken verstehen, die sich über Lärm beschweren. Leider gibt es auch unter uns Motorradfahrern "schwarze Schafe", die mit unzulässigen Abgasanlagen und nicht angepasster Fahrweise übermäßigen Lärm verursachen. Gegen die muss meiner Meinung nach auch konsequent vorgegangen werden. Aber pauschal auch den großen und vernünftigen Rest grundsätzlich auszusperren geht gar nicht!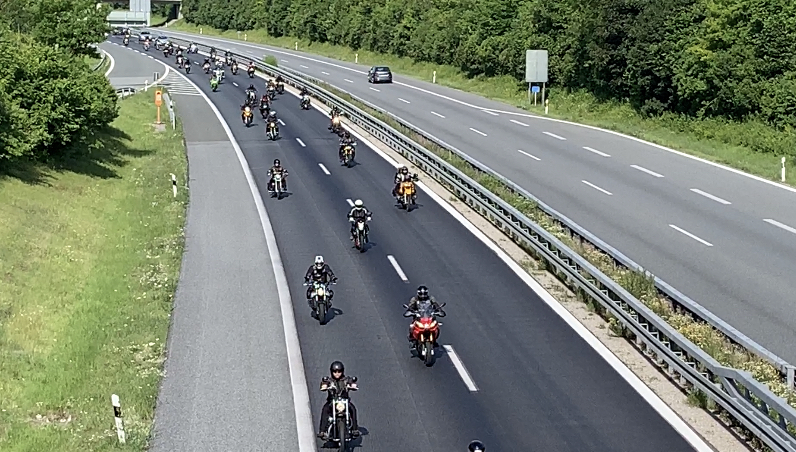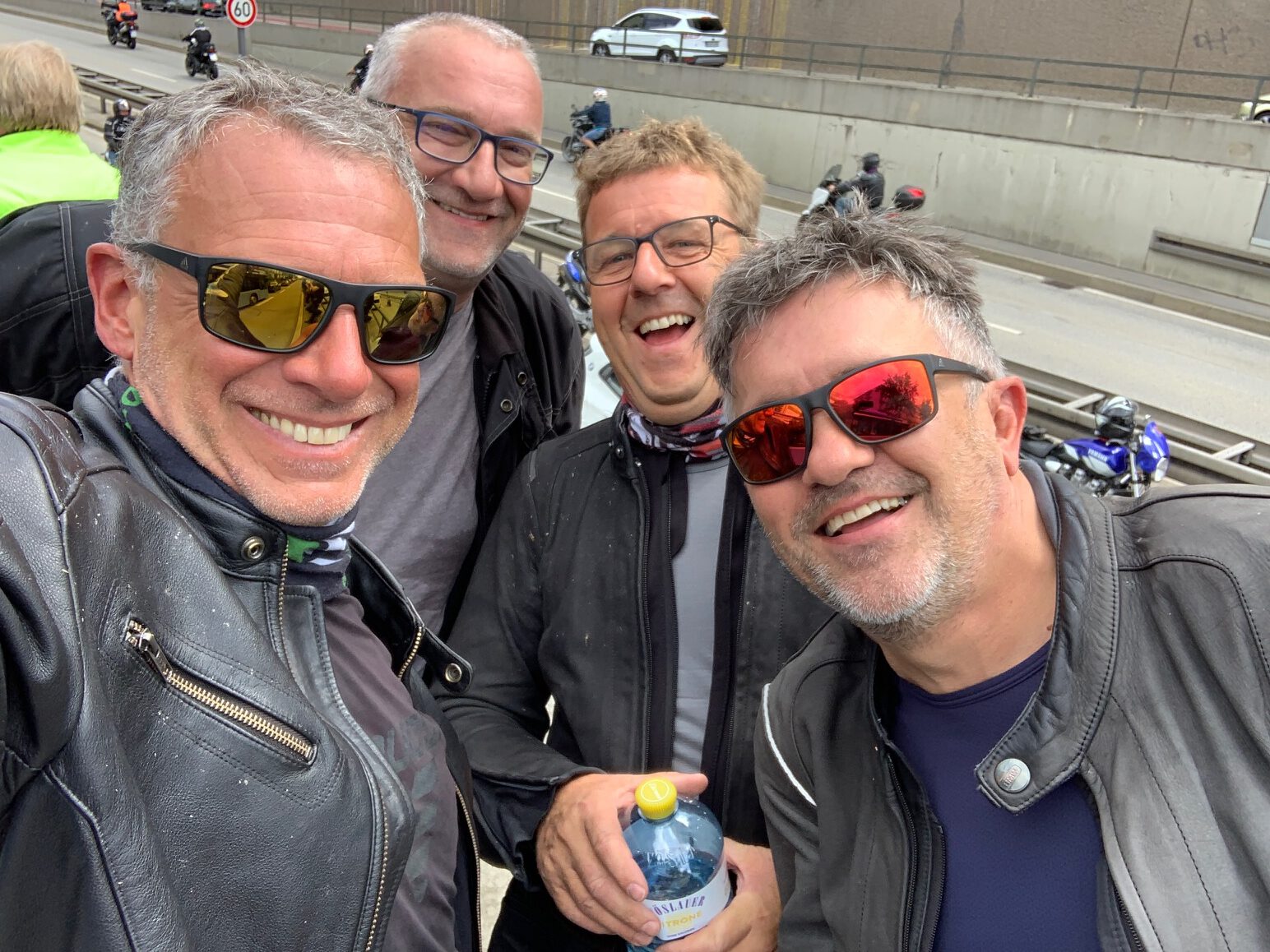 Was ist denn mit den ganzen Krawallbrüdern in ihren AMG/M/RS/Ferrari/Porsche usw.? Wird wegen denen angedacht das Autofahren an Wochenenden zu verbieten?
Oder werden Fußballspiele verboten, nur weil immer wieder rivalisierende und randalierende Flachpfeifen durch Innenstädte ziehen oder ganze Zugabteile zerlegen?
Oder Demonstrationen grundsätzlich verboten, weil beispielsweise am ersten Mai Chaoten in Berlin für bürgerkriegsähnliche Zustände sorgen?
NEIN, und das ist auch gut so. Die Freiheit sich zu bewegen, zu entfalten und seine Meinung zu äußern sind unbezahlbare Grundrechte. In vielen Ländern die ich im vergangenen Jahr bereist habe meist keine Selbstverständlichkeit und gerade deswegen für mich das höchste Gut in unserer Demokratie. Natürlich hört die Freiheit des Einzelnen dort auf, wo andere in Ihrer Freiheit eingeschränkt werden. Deswegen muss an die Vernunft jedes einzelnen appelliert werden und gegen die schwarzen Schafe gezielt vorgegangen werden!
Auf dem Mittleren Ring in München war jedenfalls Gänsehaut-Feeling. Laut Pressemitteilungen rund 10.000 Biker aller Couleur, von Alt bis Jung, von Aprilia bis Zero, von Chopper bis Reiseenduro die von unzähligen Zuschauern und größtenteils entspannten Autofahrern mit Daumen hoch und Beifall in ihrem Tun bestätigt wurden und Verständnis zeigten. Und das kurzfristige (undemokratische?) Verbot durch den KVR in München hat eher eine "Jetzt erst recht!"-Reaktion ausgelöst… #wewanttobreakfree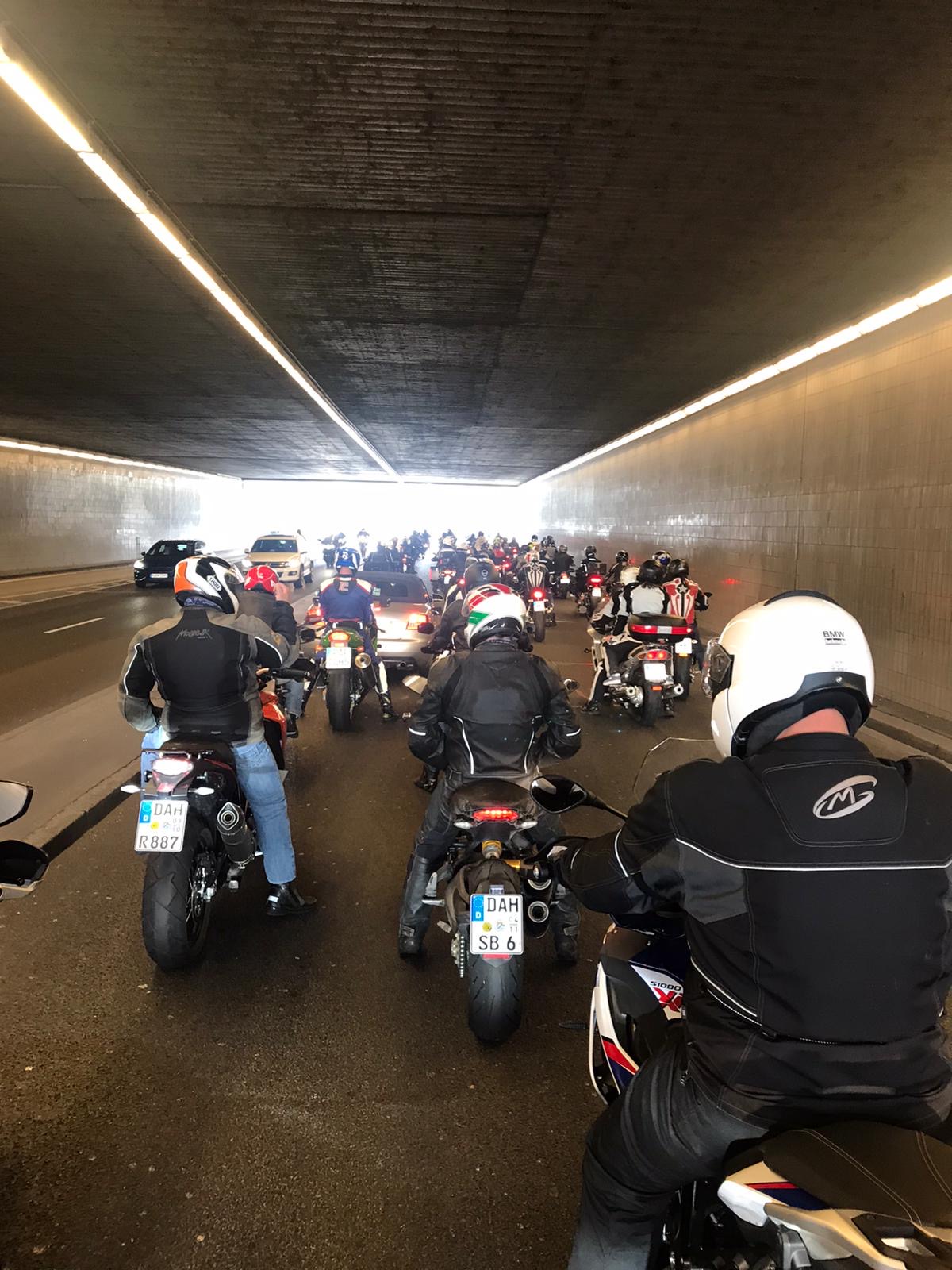 Und noch was kannte ich bisher kaum: Denunzianten.
Klar gab es auch früher schon immer Petzen, die sich vor allem wichtig machen wollten nach dem Motto: Herr Lehrer, Herr Lehrer ich weiß was…
Aber das was ich die letzten Monate gehört und mitbekommen habe, lässt mich schier vom Glauben abfallen. Da wurden Nachbarn angezeigt, weil Kinder Ihre Eltern besuchten, eine haushaltsfremde Person auf der Terrasse saß oder weil jemand an seinem Geburtstag doch tatsächlich ein/zwei Gäste zu viel hatte. Oder ganz aktuell in Nördlingen ein anonymer Anrufer die Polizei informiert hat, dass bei einem Autokino-Event Traktoren mit landwirtschaftichen Kennzeichen teilnehmen wollen, was aber nicht erlaubt sei…
Ja geht's noch? In was für einer Zeit leben wir denn? Haben wir nichts Besseres zu tun, haben wir keine wichtigeren Probleme zu lösen als Nachbarn anzuzeigen oder harmlose Veranstaltungen zu sprengen? Denunzianten bedrohen unsere Freiheit sich zu bewegen, zu entfalten und seine Meinung zu äußern…WEHRET DEN ANFÄNGEN!
Wie sich meine persönliche Situation nach mehr als 100 Tagen daheim darstellt?
358 Tage war ich davor unterwegs. Als ich Ende März in Krumbach aufgeschlagen bin, dachte ich noch, dass ich spätestens in vier bis sechs, max. acht Wochen meine Reise in Kolumbien wie geplant fortsetzten kann. Die ersten drei Wochen hatte ich nicht mal meine Tasche ausgepackt, nur das entnommen, was ich dringend benötigte. Mittlerweile bin ich bei anderen Freunden in einem schicken Dachzimmer mit Bett, Schreibtisch, eigenem Bad und sonniger Dachterrasse untergekommen…ein Luxus, den ich auf meiner Reise in der Form nicht einen Tag hatte. Auch die Tasche ist mittlerweile ausgepackt, ich hab sogar Jeans und Schuhe gekauft, um wieder etwas zivilisierter am gesellschaftlichen Leben hier teilnehmen zu können. Und ja, ich genieße die Zeit gerade sehr. Täglich Familie und Freunde treffen zu können und bei meinen regelmäßigen kleineren und größeren Mopedtouren ins Allgäu und nach Südtirol wird mir immer wieder aufs neue bewusst, wie schön wir es hier in unserer Heimat haben. Und ich liebe unsere bayerische Biergartenkultur.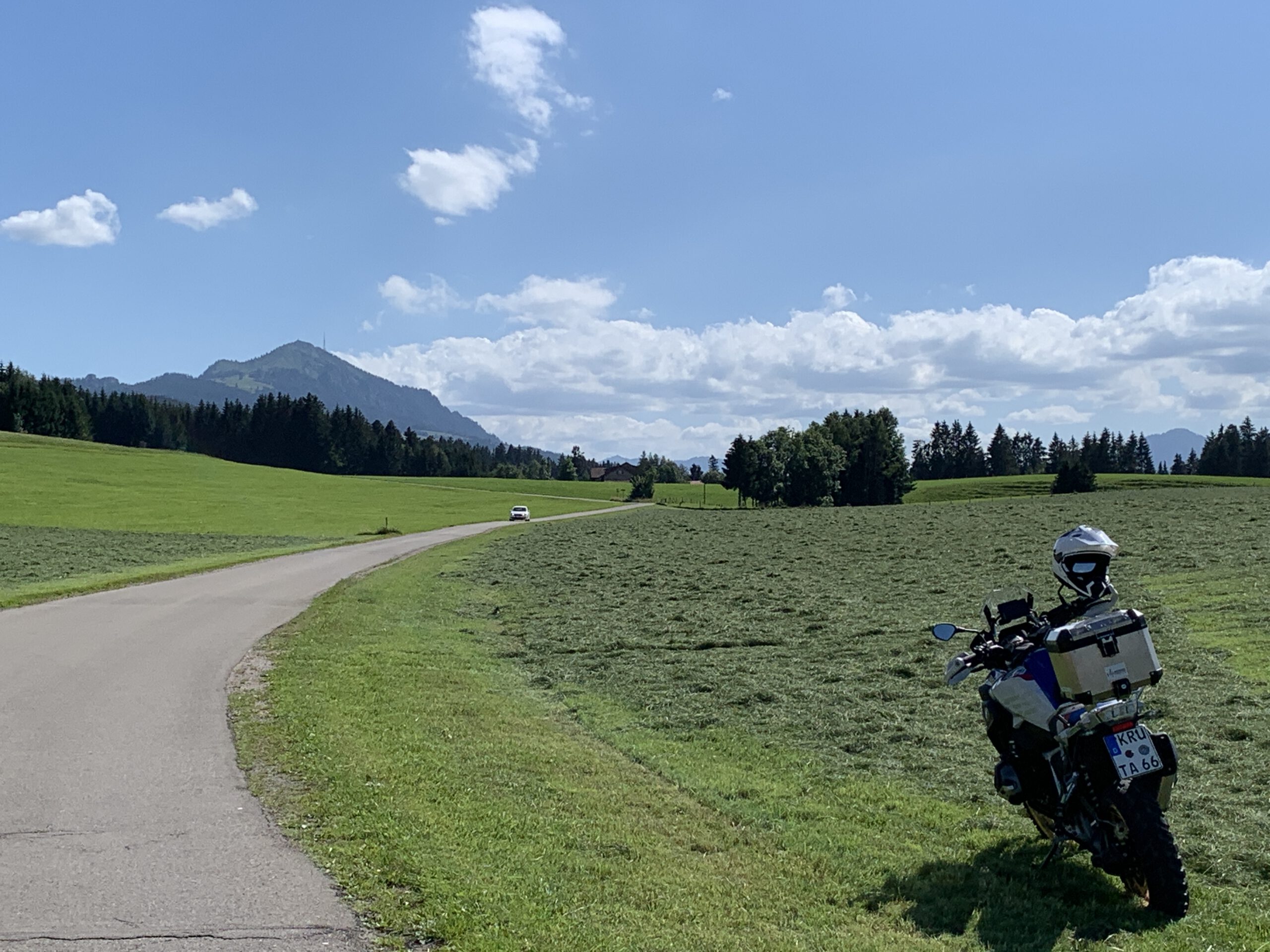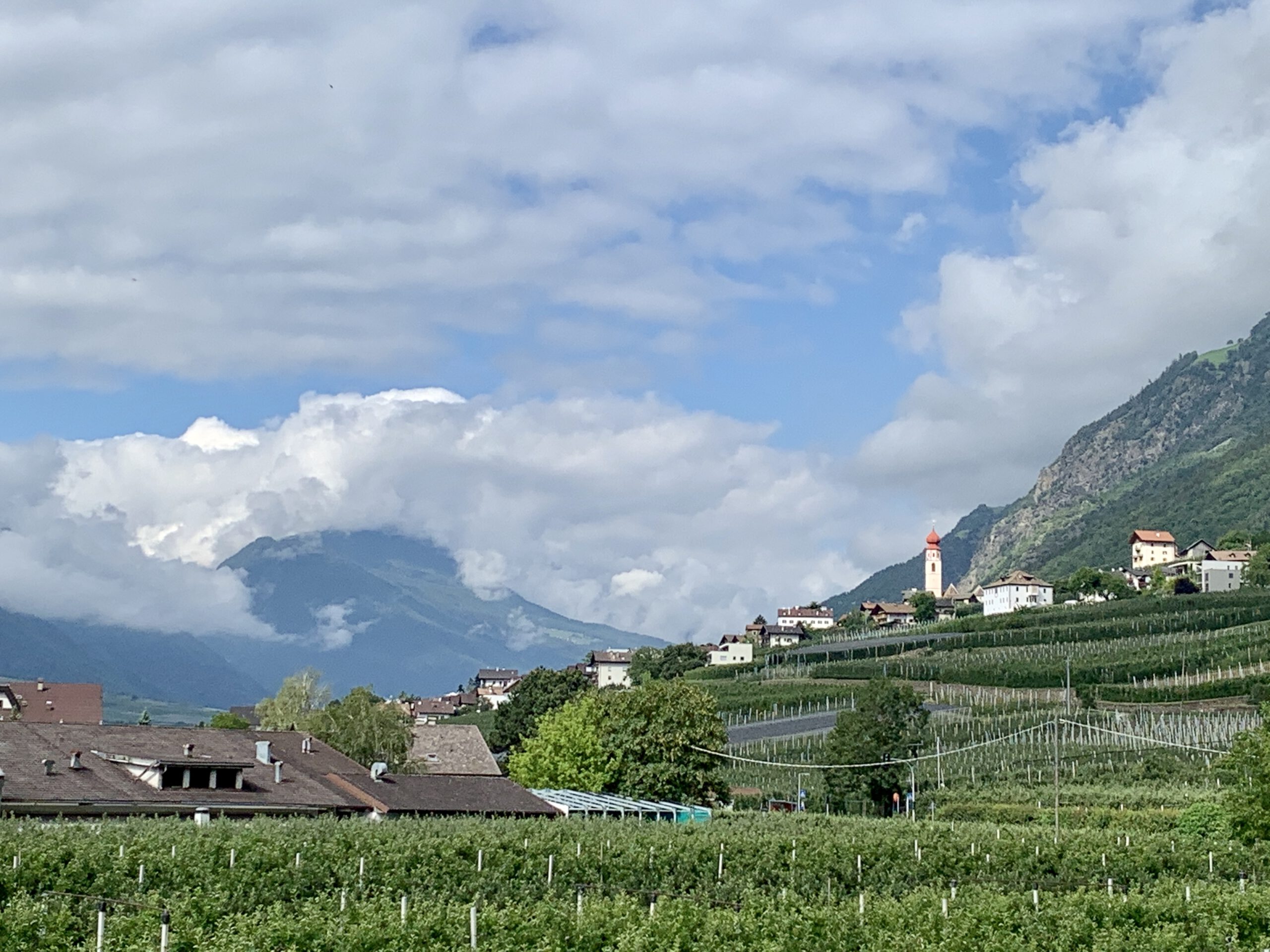 Nichtsdestotrotz plagt mich ganz fürchterliches Fernweh…
Die aktuelle Corona-Lage hat sich zwar vor allem bei uns in Europa mittlerweile etwas entspannt, in meinen weiteren geplanten Reisezielen jedoch leider nicht wirklich. In Südamerika sind ebenso wie in den USA und weiten Teilen Asiens immer noch steigende Fallzahlen zu verzeichnen. Wenn auch die strikten Ausgangsbeschränkungen nach und nach etwas gelockert und Teile des öffentlichen Lebens wieder hochgefahren werden, so gibt es dennoch Einreisebeschränkungen in den meisten Ländern. Während beispielsweise in Peru der Lockdown seit Anfang Juli zum Großteil aufgehoben wurde, hat Kolumbien die Ausgangssperre bis Mitte Juli ein weiteres Mal verlängert und bereits vor ein paar Wochen die generellen Grenzschließungen bis Ende August verkündet. In vielen anderen Ländern verhält es sich ähnlich, sodass momentan weder an Einreise, noch an gesichertes Reisen zu denken ist. Bedenken habe ich auch für den Fall, dass es eine "zweite Welle" geben sollte. Zu groß wäre das Risiko, dann wieder in einem Land festzustecken.
Deswegen werde ich nach dem Lockdown in Kolumbien versuchen, meine Dicke in die Heimat verschiffen zu lassen. Auf unbestimmte Zeit möchte und kann ich die dort nicht stehen lassen.
Was dann kommt? Ich kann es leider immer noch nicht genau sagen. Mein Wunsch-"Plan B" ist aktuell, Anfang kommenden Jahres einen Re-Start von hier aus Richtung Asien zu machen. Wenn Asien nicht möglich sein sollte, dann vielleicht nochmals Afrika, diesmal auf der Westroute? Momentan gibt es einfach noch zu viele Fragenzeichen, um bereits konkret planen zu können.
Deshalb versuche ich die Zeit hier nun sinnvoll zu nutzen. In den letzten 100 Tagen haben sich interessante Kontakte und (Alternativ-) Perspektiven ergeben, die allesamt mit dem Thema Motorrad zu tun haben. Fast täglich bin ich dabei, etwas Licht in meine Gedanken über die Erlebnisse des ersten Reisejahrs zu bringen und die verschiedenen Ideen in ein schlüssiges Konzept umzuwandeln. So wirklich Langweilig ist mir daher bisher noch nicht.
Und Ende Januar steht die "Motorradwelt Bodensee" in Friedrichshafen an, auf der #wewanttobreakfree mit einem eigenen Messestand vertreten sein wird…doch dazu später mehr…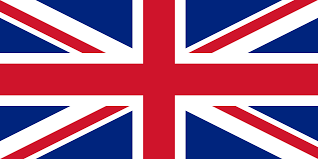 I have been back for almost four months now and the last thing I would have thought of since my return was going to a demonstration. One week ago on saturday I went to one for the first time in my life
General driving bans on weekends/holidays for motorcyclists? Freely adapted from Obelix: "They are crazy politicians!"
Spontaneously I decided to go to Munich with friends and to stand up against this general condemnation/discrimination. Logically I can understand residents on certain highly frequented routes who complain about noise. Unfortunately, there are "black sheep" among us motorcyclists, too, who cause excessive noise with unacceptable exhaust systems and unadapted driving style. In my opinion, these must also be tackled consistently. But to penalize the whole rest in general does not work at all!
What about all those riot-brothers in their AMG/M/RS/Ferrari/Porsche etc.? Is it being considered to ban driving on weekends because of them?
Or will soccer games be banned just because rival and rioting blokes keep on running through city centers or disassemble whole train compartments?
Or will demonstrations be banned as a matter of principle because, for example, on the first of May chaos in Berlin will cause conditions similar to civil war?
NO, and that is a good thing. The freedom to move, to develop and to express one's opinion are priceless basic rights. In many countries that I have visited in the past year, this is usually not a matter of course and for me it is the highest good in our democracy. Of course the freedom of the individual stops where others are restricted in their freedom. That is why we must appeal to the reason of each individual and take targeted action against the black sheep!
In any case, there was a goose-flesh feeling on the Mittlerer Ring in Munich. According to press releases about 10,000 bikers of all colours, from old to young, from Aprilia to Zero, from chopper to travel enduro who were confirmed in their actions and showed understanding by countless spectators and mostly relaxed drivers with thumbs up and applause. And the short-term (undemocratic?) ban by the KVR in Munich rather triggered a "Now more than ever!" reaction… #wewanttobreakfree
And another thing I hardly knew about: informers.
Of course, there have always been squealers in the past who wanted to make themselves important according to the motto: "Teacher, teacher, I know something…"
But what I have heard and seen in the last months makes me lose my faith. Neighbours were reported because children visited their parents, a stranger was sitting on the terrace or because someone actually had one or two guests too many over for his birthday. Or recently in Nördlingen an anonymous caller informed the police that tractors with agricultural license plates wanted to participate in a drive-in cinema event in Nördlingen, but that this was not allowed…
What's up? What kind of times do we live in? Don't we have anything better to do, don't we have more important problems to solve than to report neighbours or to blow up harmless events? Informers threaten our freedom to move, to develop and to express our opinion… RESIST THE BEGINNINGS!
What is my personal situation after more than 100 days at home?
358 days I was on the road before that. When I arrived in Krumbach at the end of March, I still thought that I would be able to continue my trip in Colombia as planned in four to six, max. eight weeks. The first three weeks I had not even unpacked my bag, only took out what I urgently needed. In the meantime I have found accommodation with other friends in a chic attic room with a bed, desk, private bathroom and sunny roof terrace…a luxury I did not have a day on my journey in this form. Meanwhile, my bag is unpacked, I even bought jeans and shoes to be able to participate in the social life here in a more civilized way again. And yes, I am enjoying the time right now very much. Being able to meet family and friends every day and on my regular smaller and larger moped tours to the Allgäu and South Tyrol I always realize anew how beautiful it is here in our home country. And I love our Bavarian beer garden culture.
Nevertheless, I am plagued by a terrible wanderlust…
The current Corona situation has relaxed a bit, especially here in Europe, but unfortunately not really in my other planned destinations. In South America, as well as in the USA and large parts of Asia, the number of cases is still increasing. Even if the strict exit restrictions are gradually being relaxed and parts of public life are being raised again, there are still entry restrictions in most countries. While in Peru, for example, the lockdown has been lifted for the most part since the beginning of July, Colombia has extended the curfew until mid-July once again and already a few weeks ago announced general border closures until the end of August. In many other countries the situation is similar, so that at the moment neither entry nor safe travel is to be thought of. I also have concerns in case there should be a "second wave". The risk of being stuck in one country again would be too great.
Therefore, after the lockdown in Colombia I will try to get my fatty shipped home. For an indefinite time I do not want to and cannot leave her there.
What will happen then? Unfortunately I still cannot say exactly. My wish "plan B" is to make a re-start from here towards Asia at the beginning of next year. If Asia is not possible, then perhaps Africa again, this time on the western route? At the moment there are just too many question marks to be able to make concrete plans.
Therefore I try to use the time here now meaningfully. In the last 100 days interesting contacts and (alternative) perspectives have been made, all of which have to do with the topic of motorcycles. Almost every day I am trying to shed some light on the experiences of the first year of my journey and to transform the different ideas into a conclusive concept. So I am not really bored yet.
And at the end of January the "Motorradwelt Bodensee" in Friedrichshafen is coming up, where #wewanttobreakfree will be represented with an own booth…but more about that later…
Copyright © Armin Thalhofer